Save the Date for NGN Day
Mark your calendar for nationwide events on June 4, 2018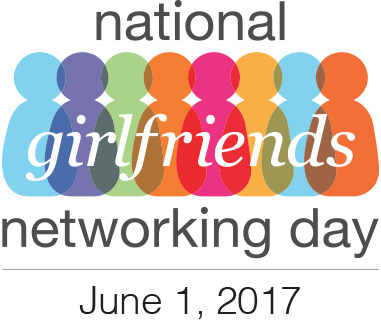 National Girlfriends Networking Day is a nationwide celebration of the power of building connections.
Join thousands of women around the country by attending interactive, networking events. We'll feature a panel of renowned, diverse women leaders discussing how to plan your career path, and then taking questions via social media from nationwide participants
Past NGN Day Panelists
Lydia Polgreen

Editor in Chief
HuffPost

Lydia Polgreen

Editor in Chief

HuffPost

Lydia Polgreen is Editor in Chief of HuffPost. She was named to that post in December 2016 after spending nearly 15 years at the New York Times, where she led an initiative to expand its audience outside the United States, with an initial focus on Latin America. Previously, Lydia was Deputy International Editor, the South Africa bureau chief, a correspondent for the New Delhi bureau and chief of the West Africa bureau. Before joining The Times, Lydia was a reporter in Florida and New York state. She began her career as assistant editor and business manager for The Washington (D.C.) Monthly. Lydia was a 2006 recipient of the George Polk Award for foreign reporting, in recognition of her travels deep into the war-torn western regions of Sudan to report on the carnage in Darfur. She received the 2008 Livingston Award for international reporting, for her series, "The Spoils", an account of how mineral wealth has brought misery and exploitation to much of Africa. In 2007, she was named a Young Global Leader by the World Economic Forum.

Aida Rodriguez

Actress & Comedian


Aida Rodriguez

Actress & Comedian

When Aida was a teenager one of her relatives declared that she would end up a statistic, she did, she is 1 out of the 10 to make it to the finals of NBC's Last Comic Standing. Aida Rodriguez's "edgy, raw and in your face" style of comedy has set her apart in a world that celebrates funny over double standards. Catching the eye of some of the most recognizable names in Comedy, she is creating a lane of her own. Roseanne Barr doesn't understand why Aida doesn't have her own show yet and Keenan Ivory Wayans told the world that she is "like a dose of truth serum".

As a single mom of two, Aida has honed and nurtured her craft all while juggling the daily grind and stresses of family and career. While providing endless material, family remains the heart of the Aida Rodriguez experience. "Suddenly, the pages of my journal have become a laughing matter!" Aida is a regular on some of the nation's most iconic comedy stages.

She has also hosted and/or been featured on numerous television and radio broadcast programs including but not limited to, Comedy Central's The Nightly Show, two-time host of the PBS's Imagen Awards, Fox's Laughs, Nickelodeon's Mom's Night Out, Parental Discretion, as well as NuVo's Stand Up and Deliver seasons 1 and 2 and The Wedding Zinger. Aida recently was featured in Robert DeNiro's latest film The Comedian, released in February of 2017, after being handpicked by director Taylor Hackford and will appeared on Showtime this past fall as the Shaq's All Star Comedy Jam's first Latina.

When she's not on your television or a local stage, you can catch Aida following another childhood dream of becoming Bob Hope, Aida serves yearly on USO and MWR tours; making her an international performer.

Shruti Shah

Partner, Private Equity
KPMG

Shruti Shah

Partner, Private Equity

KPMG

Shruti Shah is a Partner at KPMG, based out of New York. She assists multinational companies in designing and implementing governance, risk, and compliance programs through various corporate transformation initiatives to improve performance and reduce risk and compliance exposures. Her clients include some of the top PE firms and Asset Management firms in the US.

She started her career in Tax over 20 years ago—and decided to reinvent herself after leaving the workplace to start a new career in consulting which offered many new opportunities as well as challenges.

Shruti is a frequent speaker at various conferences and events which not only focus on the advancement of women but also in the advancement of women in private equity. She is the author of two thought leadership articles published in 2017 and 2015: Safeguarding Private Equity Firms and Internal Audit Hot Topics for Private Equity.

Over the years, Shruti has volunteered my time for causes such as domestic violence, breast cancer awareness, and diabetes. She currently is a board member of the YWCA of Union County, which is a New Jersey-based domestic violence organization.

Shruti currently resides in Basking Ridge, New Jersey with her husband and 3 children.

Rumana Ahmed

Former Senior Advisor, Deputy NSA


Rumana Ahmed

Former Senior Advisor, Deputy NSA

Rumana Ahmed joined the Obama White House in 2011 where she served for over 5.5 years. Her most recent role was as the Senior Advisor to the Deputy National Security Advisor in the National Security Council where she worked on efforts to normalize US-Cuba relations, advance relations in Laos, promote global entrepreneurship among women and youth, and advise the President's engagements with American Muslims. She organized President Obama's visit to a mosque and engagements with Cuban Americans around his historic trip to Cuba in 2016, and gathered emerging entrepreneurs from around the world and Shark Tank at the White House in 2015. Prior to her position at the NSC, she was the interim liaison to American Muslim communities and led the Champions of Change initiative through which she worked across communities on domestic issues such as health care enrollment and gun violence prevention in the White House's Office of Public Engagement.

Rumana speaks to emerging young and women leaders on overcoming challenges of discrimination, developing leadership skills, engaging government and building community level partnerships.

Rumana is a native of Maryland. She received her B.A. (2011) in International Affairs with concentrations in International Development and Economic Development at The George Washington University. She is the author of a recent publication in The Atlantic ("I was a Muslim in Trump's White House") that was shared globally and sheds light on some of her experiences at the White House.

Miki Agrawal

CEO & Co-Founder
THINX

Miki Agrawal

CEO & Co-Founder

THINX

Miki Agrawal is a force of nature. She was named 2015 Social Entrepreneur of the Year at the World Technology Awards and her Company THINX was named Time Magazine's "25 Best New Inventions of 2015″. Miki was also the recipient of the TriBeCa Film Festival's "Disruptive Innovation Award" and was named one of the "Top 20 Millenials on a Mission" by Forbes.

She is the CEO and Co-Founder of THINX, a high-tech, beautiful underwear solution for women to wear during their periods. She teamed up with AFRIpads in Uganda to fund a pack of reusable cloth pads for every underwear sold to get millions of girls back in school. To date, Miki and THINX have helped over 30,000 girls go back to school.

Her next big focus is solving the light bladder leakage problem that moms are facing today and giving women who leak the ability to feel like themselves again. 1 in 3 women pee a little when they laugh, jump, jog, sneeze or cough. So she and her team created a special gorgeous patented underwear called ICON to remind these women that they're powerful women first and mothers second. For every Icon sold, they are funding Fistula Foundation to fight the fistula crisis in Africa and other developing countries.

Her most recent side project is called TUSHY: For People Who Poop aiming to upgrade the American bathroom experience and to help fight the global sanitation crisis that is affecting 40% of the world.

Miki is also the Founder of the acclaimed farm-to-table gluten-free pizza concept WILD and 2015 will mark her 10 year anniversary of having her restaurants open (a feat in and of itself!).

Harper Collins published her book entitled "DO COOL SH*T" on entrepreneurship and lifestyle design. The book hit #1 on Amazon Bestsellers list in entrepreneurship. Miki is an identical twin, half-Japanese, half-Indian French Canadian, former professional soccer player and graduate of Cornell University.

Alexandra Billings

Actress, Singer, Author, Teacher and Activist.


Alexandra Billings

Actress, Singer, Author, Teacher and Activist.

Alexandra stars as "Davina" in Amazon's multi-award winning television series "Transparent." The series has won awards from AFI, American Cinema Editors, Critics Choice, DGA, GLAAD, Gay and Lesbian Entertainment Critics Association, Golden Globes, Satellite Awards, and WGA.

On television, Ms. Billings played "Donna" in the ABC film "Romy and Michelle: A New Beginning," the first time a transgender actress played a transgender character in the history of television. She has guest starred on "How to Get Away with Murder," "Grey's Anatomy," "E.R.," and the pilot "Nurses" opposite Lynn Redgrave. She stars in the upcoming feature film "Valley of Bones" opposite Autumn Reeser and Rhys Corio.

Alexandra has been acting since 1968 and has performed across the United States in hundreds of plays and musicals. Her latest autobiographical performance "S/He and Me" was performed at Cal State Long Beach. She's played everyone from "Mama Rose" in "Gypsy" to "Mrs. Lynde" in "A Doll House." Most every stage role is considered to be a first for a transgender actress. Her one-woman autobiographical show "Before I Disappear" toured from Chicago to Boston to Los Angeles, and was performed off-Broadway at The Producer's Club, winning rave reviews and running for over ten years. She originated the role of "Alejandra" in "Time to Burn" by Charles Mee at the Steppenwolf Theater in Chicago and toured to off-Broadway in Jeff Richmond and Michael Thomas' camp classic "Hamlet! The Musical!" Alex's cd "Being Alive" produced by Ralph Lampkin Jr. was up for Grammy consideration.

She is the recipient of five After Dark Awards and a Joseph Jefferson Award.
Ms. Billings' activism stretches across the continent. This year, she moderated a panel during Transgender Awareness Month at the White House. She has won the TPA Award, The Rainbow Spirit Award, and was inducted into the Gay and Lesbian Hall of Fame in Chicago. Living with AIDS since the mid-eighties, Alexandra chronicles her life's journey in her blog "Stilettos and Sneakers," and is a regular contributor to The Huffington Post. Her life story "From Schoolboy to Showgirl: the Alexandra Billings Story" for PBS television was nominated for an Emmy for Best Documentary.
Alexandra married her high school sweetheart Chrisanne Blankenship-Billings in 1996 in a ceremony held at the Bailiwick Theater in Chicago. The couple were legally married in 2009.

Alex received her MFA from Cal State Long Beach and is an Associate Professor of theater at the university. She is a Viewpoints Associate at The Steppenwolf Theater and has taught in schools across the country.

Judith Browne Dianis

Co-Director
The Advancement Project

Judith Browne Dianis

Co-Director

The Advancement Project

Judith Browne Dianis has an extensive background in civil rights litigation and advocacy in the areas of voting, education, housing, and employment. She has protected the rights of people of color in the midst of some of the greatest civil rights crises of our modern times, including in Florida after the 2000 election and in New Orleans after Hurricane Katrina.

Dianis is also a pioneer in the movement to dismantle the school-to-prison pipeline in school districts. Dianis has authored groundbreaking reports on the issue including: Opportunities Suspended (2000) and Derailed: The Schoolhouse to Jailhouse Track, detailing the unnecessary criminalization of students by their schools. Working closely with grassroots organizations, Advancement Project's work has significantly decreased student suspensions and arrests in Denver, Baltimore and Florida. Additionally, Advancement Project has worked to build and support a growing national movement on this issue. Dianis' commitment to racial equity in public schools carries over to her positions on the Board of FairTest, and she is a founding Convener of the Forum for Education and Democracy. In recognition of Dianis' work on these issues, she was recently named a Black Male Achievement Social Innovator by the Leadership & Sustainability Institute.

Dianis' efforts to protect voters of color spans years of dedication. From filing one of the first-ever lawsuits to enforce the "Motor Voter" law to litigating on behalf of Black Floridians after the 2000 election, Dianis has established herself as an expert in voting rights. She continued her litigation efforts in 2004, stopping the Republican National Committee from engaging in voter suppression in Ohio and requiring Virginia in 2008 to ensure equitable allocation of voting machines. As Advancement Project has continued its aggressive voter protection efforts effectively blocking voter suppression efforts in 2012, Dianis has also been leading an effort to develop a campaign to secure an explicit right to vote in the U.S. Constitution. In 2013, she was awarded a Prime Movers Fellowship for trailblazing social movement leaders to further develop this campaign.

Dianis joined Advancement Project at its inception in 1999, after serving as the Managing Attorney in the Washington, D.C. office of the NAACP Legal Defense & Educational Fund, Inc. She is a graduate of Columbia University School of Law, was awarded a Skadden Fellowship, served as a Tobias Simon Eminent Scholar at Florida State University Law School, and as an Adjunct Professor of Law at Georgetown University Law Center. She was named one of the "Thirty Women to Watch" by Essence Magazine and has written and commented extensively in the media about race, voting rights, and education issues, appearing often on MSNBC, CNN, BET, TVOne and various radio shows.

Ann Shin

Director & Principal
Fathom Film Group

Ann Shin

Director & Principal

Fathom Film Group

Ann grew up on a farm in Fraser Valley, British Columbia, and now lives in Toronto with her two daughters. She has worked in the film and television industry for the past 20 years, and is an award-winning film and new media Director, Producer and principal of Fathom Film Group. Her latest documentary My Enemy, My Brother premiered at Tribeca Film Festival, was shortlisted for a 2016 Oscar, and won Best Short Documentary at the Traverse City Film Festival and the Sepanta Award, and Humanitarian Award by Best Shorts International Festival. Her previous feature documentary and interactive web doc, The Defector won 7 awards including Best Documentary and Best Documentary Director at the 2014 Canadian Screen Awards, a SXSW Interactive Award, FITC Award and Canadian Digi Award. She is currently working on several feature films and augmented reality interactive projects, including, the feature version of My Enemy, My Brother and co-directing Sugar Sisters with Hannah Donegan (28 yrs old).

Hannah Storn

Journalist and Anchor
ESPN

Hannah Storn

Journalist and Anchor

ESPN

Hannah Storm is an award-winning producer, director and journalist; a pioneer in the field of sports broadcasting for women, an advocate for children's issues, and a published author. Recognized as a groundbreaking female sports broadcaster, Storm currently hosts the weekday edition and NFL Sunday edition of ESPN's flagship program, "SportsCenter". In addition, Storm has hosted coverage of the NBA Finals, U.S. Open, Wimbledon, Veteran's Day, ESPY Awards, Super Bowl and NCAA College football playoff national championship. She serves as executive producer and host of prime time interview specials "Face to Face with Hannah Storm", and "In Focus with Hannah Storm."

Storm has penned two books: "Notre Dame Inspirations," and "Go Girl!: Raising Healthy, Confident and Successful Daughters through Sports." Storm is a graduate of the University of Notre Dame and the mother of three daughters with her husband, Dan Hicks of NBC Sports. She considers raising her children her greatest accomplishment.

Tina Lifford

Actress, Author, CEO
The Inner Fitness Project

Tina Lifford

Actress, Author, CEO

The Inner Fitness Project

Tina Lifford has starred in more than 90 television shows, and has been a voice in more than 40 films over the past twenty years. She has starred in film classics such as The Temptations mini-series, Blood Work, opposite Clint Eastwood, Hostage, opposite Bruce Willis, Grand Canyon, along side Steve Martin and Danny Glover, and as Winnie Mandela in Showtime's Mandela and DeKlerk, opposite Sydney Poitier. On television, for the past 5 years she has played Crosby's irritating mother-in-law on the NBC show PARENTHOOD, and she was series lead in the critically acclaimed South Central, on FOX.

When not in front of the camera she is a trailblazer in the world of personal development, author of The Little Book of BIG LIES, and playwright of The Circle—a play about seven diverse women who navigate the choppy waters of life together. As Founder and CEO of The Inner Fitness Project, she designs and facilitates straight talk workshops and exotic retreats, teaching women skills for rewriting emotional challenges, and for creating a more fulfilling life. She has completed the Master's Program in Spiritual Psychology at the University of Santa Monica, is a CTI trained Life Coach, and a licensed spiritual practitioner. Find out more at www.tinalifford.com.

Emilia Sherifova

Chief Technology Officer
LearnVest

Emilia Sherifova

Chief Technology Officer

LearnVest

Emilia Sherifova is Chief Technology Officer of an award-winning personal finance consumer startup LearnVest. At LearnVest, Emilia led scaling the technology platform and organization and helped take the company through a successful acquisition with NorthWestern Mutual. Prior to LearnVest, she was Chief Technology Officer at PulsePoint, a leading advertising technology company. At PulsePoint, she built a world-class data science division, oversaw turnaround of the engineering organization and dramatically scaled their high volume, low latency transactional Real-Time Bidding platform.

Emilia brings wealth of knowledge in the financial technology domain, ability to build strong engineering cultures and passion for technology. As a technology veteran with over 15 years of experience in software development and operations management, she spent 13 years running technology at one of the leading OTC equities electronic trading venues. Emilia served as CIO/CTO of OTC Markets Group Inc. As a member of OTC Markets Group's executive team, she was instrumental in transforming OTC Markets into a leading US equity marketplace. Emilia served as Vice President, Managing Director and Head of Product Development at OTC Markets Group Inc.

Prior to joining OTC Markets, she held technology management positions at several large NGOs. She was a founding member of an Internet start-up and worked at Andersen Consulting. Emilia holds a graduate degree with concentration in International Business and Finance from Columbia University as well as an advanced certification in software development from New York University.

Miriam Hernandez-Kakol

U.S. Leader Technology Enablement
KPMG

Miriam Hernandez-Kakol

U.S. Leader Technology Enablement

KPMG

Miriam is the Global Lead Partner for Verizon Communications. Miriam has spent her career in the Communications and Media industries working with Fortune 100 companies. Miriam is the U.S. Leader for KPMG's Technology Enablement practice across all key industries in the United States.

Prior to coming back to KPMG she led the Americas Communications and Media Practice at BearingPoint. Before moving from industry to professional services, Miriam was part of the leadership team at Telcordia Technologies, formerly known as Bellcore. For the last 20 years Miriam has consulted with some of the largest communications and media companies in the Americas, rolling out large, transformational programs and advising clients as they made the operational and system changes required by industry convergence and consolidation.

Christine Romans

Host and Anchor
CNN

Christine Romans

Host and Anchor

CNN

Christine Romans is the anchor of "Early Start" with John Berman, CNN's chief business correspondent and the host of Your Money, CNN's Saturday and Sunday business program. In addition, Romans reports on the economy, politics and international business for CNN's morning shows. Her reporting is also regularly featured on CNN International. She is the author of two books: How to Speak Money (Wiley 2011) and Smart is the New Rich (Wiley 2010).

Romans' coverage focuses on the latest breaking developments in the current economic crises and what they mean to Americans and their money. She is known for her "Romans' Numeral" segment where she deconstructs complex stories and explains what they mean for the viewer. When President Obama talks about the economic crisis and the road ahead, CNN relies on Christine Romans for her perspective and instant analysis of the administration's efforts to rescue the American economy. Reporting on, among other issues, the bank crisis, the AIG bailout, the intricacies of the derivative markets, and the economic stimulus and its effect on American wallets, Romans brings an award-winning career in business reporting. In 2010, Romans co-hosted "Madoff: Secrets of a Scandal," a special hour-long investigative report examining disgraced financier Bernard Madoff and how he perpetrated one of the largest investor frauds ever committed by an individual. In 2009, her special "In God We Trust: Faith & Money in America" explored the intersection of how our religious values govern the way we think about and spend our money.

Sarinya Srisakul

President
United Women Firefighters

Sarinya Srisakul

President

United Women Firefighters

Sarinya Srisakul has been serving NYC as a firefighter since 2005. She is the first and is still the only woman firefighter of Asian descent in the FDNY.

Srisakul is President of the United Women Firefighters. She has been a dedicated member of the United Women Firefighters since the beginning of her career and has held the positions of Secretary, Borough Representative and Vice President before her current presidency.

As a lifelong activist, she is continuing her mission in creating social justice and gender equality through her work with the United Women Firefighters.

Tammy Jones

President
Basis Investment Group

Tammy Jones

President

Basis Investment Group

Tammy K. Jones (formerly Tammy K. Heyman), President of Basis Investment Group (Basis): Ms. Jones founded and launched Basis in 2009 in partnership with lead investor, JEMB Realty Corporation. Ms. Jones has more than 23 years of experience in the CRE finance industry and under her leadership; Basis has succeeded in closing approximately $1.5 billion in CRE debt related investments. Prior to joining Basis, Ms. Jones spent five years with CWCapital LLC ("CW"), where she was the head of CW's fixed and floating rate Capital Markets Lending Division. Prior to CW, Ms. Jones was a Senior Vice President of Commercial Capital Initiatives, Inc., a GMACCM subsidiary (now Berkadia) ("GMAC"), and held senior positions at Equitable Real Estate and AMRESCO Management, Inc. Ms. Jones holds a BA in Economics from Cornell University and an MBA with a concentration in Real Estate Finance from Georgia State University.

Gretchen Carlson

Host
Fox News

Gretchen Carlson

Host

Fox News

Gretchen Carlson is the host of FOX News show The Real Story with Gretchen Carlson weekdays. Previously, Gretchen was co-anchor of "FOX & Friends," the No. 1 cable morning program 6-9am EST. She is a regular contributor "The O'Reilly Factor" with Bill O'Reilly in the Culture Warrior segment every Thursday night. Prior to joining FOX News, Carlson worked at CBS News where she served as a correspondent and co-anchor of the "CBS Saturday Early Show." Before her tenure at CBS, Carlson served as an anchor/reporter for KXAS-TV (NBC) in Dallas, WOIO-TV (CBS) in Cleveland, and WCPO-TV (ABC) in Cincinnati. She began her television career in Richmond, VA as a political reporter for WRIC-TV (ABC). She was the recipient of the prestigious American Women in Radio and Television "Best Series" award for her 30-part series on domestic violence. She also won two National Emmy awards for her work at CBS News. In 1989, before beginning her career in television, she was the first classical violinist to be crowned Miss America. Carlson graduated with honors from Stanford University and also studied at Oxford University in England. She is a national celebrity spokesperson for the March of Dimes, serves on the Miss America Organization Board and continues to be an advocate of the arts. Carlson hails from Minnesota, is married and has two small children.

Soledad O'Brien

Emmy Award Winning Journalist


Soledad O'Brien

Emmy Award Winning Journalist

Soledad O'Brien is currently a CNN special correspondent. She recently entered into a unique production and distribution agreement with the network to produce long-form programming specials through her company, Starfish Media Group. Launching in June, the 360 media production company and distributor will be dedicated to uncovering and producing empowering stories that take a challenging look at often divisive issues of race, class, wealth, opportunity, poverty and personal stories.

A critically-acclaimed journalist, O'Brien has reported on breaking news from around the globe. In 2011, she won an Emmy for Crisis in Haiti in the category of Outstanding Live Coverage of a Current News Story Long Form. O'Brien was part of the coverage teams that earned CNN a George Foster Peabody award for its BP oil spill and Katrina coverage and an Alfred I. duPont Award for its coverage of the Southeast Asia tsunami. The National Association of Black Journalists named OBrien the Journalist of the Year and Edward R. Murrow Awards lauded her with the RTDNA/UNITY award for Latino in America in 2010. OBrien has been integral in hosting and developing the award winning Black in America franchise, one of the CNN's most successful international franchises. In 2010, she wrote a critically acclaimed memoir 'The Next Big Story: My Journey through the Land of Possibilities', which chronicles her biggest reporting moments and how her upbringing and background have influenced these experiences.

In addition to Starfish Media Group, Soledad and her husband Brad run the Soledad O'Brien & Brad Raymond Foundation, which sends young women to and through college. A graduate of Harvard University, she lives with her husband and four children in Manhattan.

Lesley Jane Seymour

Editor-In-Chief
More Magazine

Lesley Jane Seymour

Editor-In-Chief

More Magazine

Lesley Jane Seymour was named editor-in-chief of More in January of 2008, where she led the magazine to a 2009 National Magazine Award nomination for personal service for an investigative piece called "The Endangered Uterus" and to nominations for General Excellence in 2010 and 2012. Under her guidance, the magazine published it's first compilation book, More Magazine's 287 Secrets of Reinventing Your Life: Big and Small Ways to Embrace New Possibilities, was named to Mediaweek's 2010 Hot List and dubbed "the Vanity Fair for Women" by marketers, and was the first Meredith brand to totally incorporate and run their own website. Seymour was also ranked 4th on Forbes' Most Powerful Fashion Magazine Editors list in 2009. In 2012, Meredith Corporation named Seymour Editorial Content Director of The Beauty Center of Excellence, which helps advertisers access all 100 million women across all Meredith brands.
Prior to joining Meredith Corporation, Seymour served as the editor-in-chief of Marie Claire, where she spearheaded the magazine's signature cause-related programs, including It's Time to Talk Day, in which Congress renewed the Violence Against Women Act thanks in part to the magazine's effort; she created the One World/One Wish campaign for the international relief organization Save the Children, which authored legislation to take 1% of defense spending to put toward rehabilitating women and children after war.

Prior to that, Seymour was editor-in-chief of Redbook, where she repositioned the magazine, developed new editorial programs and features and guided the title to a National Magazine Award nomination for Personal Service for its comprehensive Breast Cancer Medbook. Seymour's editorial experience also encompasses serving as the editor-in-chief of YM, beauty director of Glamour and senior editor for Vogue. Additionally, Seymour is the author of two books: On the Edge: Images from 100 Years of Vogue and I Wish My Parents Understood.

Kym Hampton

WNBA Standout, Plus-Sized Model, Actress


Kym Hampton

WNBA Standout, Plus-Sized Model, Actress

Kym Hampton will undoubtedly go down as one of the most dominant centers in WNBA history. Known for her tough moves around the basket and tenacious rebounding, the Louisville, KY native's playing career spanned two decades while her influence and community involvement is unmeasured.

Kym's career has not been limited to the basketball court. In addition to being an accomplished singer, Hampton has also worked as a plus-sized model and had a role in Spike Lee's 2004 film "She Hate Me." Most recently, she was a featured model in Queen Latifah's Queen Collection for Cover Girl. Kym currently serves as the Liberty's Community Relations & Field Marketing Specialist, helping develop the brand through community relations, ticket programs and sponsorship.

In addition to being a Liberty legend, Kym has embarked on a singing career headlining at Birdland, Ashford & Simpson's Sugar Bar and was featured on NBC's television series Revolution. She has also performed the National Anthem at Madison Square Garden on several occasions over the past 17 years.

Loretta McCarthy

Managing Partner
Golden Seeds LLC

Loretta McCarthy

Managing Partner

Golden Seeds LLC

Loretta McCarthy is Managing Partner of Golden Seeds LLC, an investor consortium that invests in early-stage, women-led companies. Since its founding eight years ago, Golden Seeds has invested over $55 million in 57 companies. At Golden Seeds, Ms. McCarthy serves manages its nationwide network of over 270 members. She is an active participant in screening companies, completing due diligence and mentoring entrepreneurs.
Ms, McCarthy is also involved in international entrepreneurship. She has served as a US State Department delegate to both Indonesia and Turkey. She currently serves on the international advisory board for a business incubator in Turkey, which is operated by the country's Economic Policy Research Foundation.

Previously, Ms. McCarthy held executive positions in several organizations. For 16 years, she was with OppenheimerFunds, Inc., a leading investment management firm, where she was Executive Vice President, Chief Marketing Officer and a member of the Executive Committee. Prior to OppenheimerFunds, she was with the American Express Company where she managed the relationship for the American Express Card in the retail, restaurant and entertainment industries in the US.

She has extensive experience serving on boards of directors of corporations and not-forprofit organizations. Corporate boards include: First Investors Corporation and Prolitec, Inc. She serves on the boards of the following non-profit organizations: Sanctuary for Families, Take the Lead, New Yorkers for Children and Abingdon Theatre Company. Previously, Ms. McCarthy was a board member of the Women's Tennis Association, where she launched the organization's pension plan for professional tennis players.

Rosemarie Lanard

Vice President of Employee Engagement and Diversity
McGraw-Hill Financial

Rosemarie Lanard

Vice President of Employee Engagement and Diversity

McGraw-Hill Financial

Rose is the Vice President of Employee Engagement and Diversity at Standard & Poor's/McGraw-Hill Financial. Rose and her team lead global initiatives that drive diversity, inclusion, engagement and recognition. She is a subject matter expert on employee resource groups, mentoring, metrics and "voice of the employee" research. From 2009-2010 she was President of McGraw-Hill's WINS (Women's Initiative for Networking and Success), now spanning 5,000 members across 28 chapters worldwide. As Chairperson of the WINS Strategy Committee, she guides the development of leaders and the group's infrastructure. Rose is a co-founder of the company's Mentoring Program, and a co-author of an internal book for employees entitled The Power of Mentoring. Her first role at S&P in 1997 was VP of global market intelligence. In 2001 she created a peer recognition program that continues to positively impact thousands each year. In 2009 she received the YWCA Academy of Women Leaders Award. Rose's prior positions included senior roles in research and marketing in financial services and consulting.

Dr. Jeannette M. Perez-Rossello

Dr. Jeannette M. Perez-Rossello

Dr. Jeannette M. Perez-Rossello grew up in San Juan, Puerto Rico. She holds a Bachelor's of Science degree in Biology and Society from Cornell University where she was also inducted into the Quill & Dagger Honor Society for exemplary service to the university. She received her medical degree from the University of Rochester and completed her radiology residency at Mount Auburn Hospital. She completed a pediatric radiology fellowship at Boston Children's Hospital and joined the staff in 2002. She is Assistant Professor of Radiology at Harvard Medical School and lecturer in the pediatric radiology elective, orthopedics core course and child abuse conference. She has served as Co-Director of Outpatient Radiology Services and Co-Director of Clinical Staff. Her clinical interests span a broad spectrum of pediatric imaging, in particular musculoskeletal diseases. Her research focus is metabolic bone diseases and the imaging evaluation of child abuse. She has been appointed Chair of the Child Abuse Committee of the Society of Pediatric Radiology. Dr. Perez-Rossello serves on the Steering Committee of the President's Council of Cornell Women and on the board of Milagros para Niños of Boston Children's Hospital. She lives in Boston with her husband and three children.

Liz Ngonzi

Liz Ngonzi, an international educator, speaker and entrepreneur, is currently an Entrepreneur in Residence at the Cornell Pillsbury Institute of Hospitality Entrepreneurship and has been on the faculty at NYU's Heyman Center for Philanthropy, since 2009.

Liz was born in Uganda and "raised" at the United Nations by her mother, a life-long gender rights advocate and international civil servant, who exposed Liz to the plight of women worldwide from the time she was a nine-year-old attending the first World Conference on The United Nations Decade for Women in Copenhagen, Denmark. Inspired by the aforementioned and many similarly unique experiences during her 13 years at the United Nations International School, Liz has developed into a recognized authority on women / minorities in entrepreneurship and leadership; technological innovations and fundraising techniques advancing causes and empowering disenfranchised people.

Liz's accomplishments include training 200+ nonprofit organizations in Africa, on how to engage supporters online and via the mobile channel, and advising domestic and international gender rights and women's health organizations, youth development causes and educational institutions, on strategy formulation, branding and fundraising. As a co-Vice Chair of President's Council on Cornell Women's Communications Committee, Liz has helped to increase member engagement through social media and a new member event series.

Liz, a frequent speaker at conferences worldwide is proudest of her ground-breaking panel aimed at re-branding the African woman– Africa, Tech & Women: The New Faces of Development, which was selected from 3,200 submissions as one of 600 sessions featured in the March 2012 SXSW technology conference in Austin, TX. Media outlets where Liz has appeared, include: BlackEnterprise.com, Crain's NY Business, Forbes.com, New Jersey Jewish News, The New York Times, and The Nonprofit Times. Additionally, she has contributed to 85 Broads, Africa.com, Project Diaspora blogs.

Liz spent her 10-year corporate career in business consulting, sales and marketing with Arthur Andersen, MICROS Systems, Inc. and Digital Equipment Corporation, respectively. She holds an Masters of Management in Hospitality degree from Cornell University School of Hotel Administration and a Bachelor of Science degree in Information Systems from Syracuse University's iSchool.

You can follow her on Twitter @LizNgonzi
Mission Statement
To engage college and young professional women in building and expanding their networks of connections with both colleagues and mentors.
How it Works
A panel featuring renowned, diverse women leaders discussing their personal experiences with taking risks and building connections will be streamed to 30+ events, around the country, hosted by corporations and women entrepreneurs. During the hour long event (12-1 pm ET), thousands of women will tune in and interact with the panel, then network with others.
Goals
Encourage tens of thousands of women nationwide to recognize the importance of building their network, either by attending a hosted event or by connecting one-on-one.
Host 30+ interactive events in major cities across the country which provide women with an opportunity to network in a collegial, enjoyable atmosphere.
Enable corporations to participate by engaging their employees, interns and college women.
Educate the public about the necessity of women building their network of connections through media releases, articles and video content.
Establish the connections necessary for women to advance into leadership.
Encourage women to stay connected and grow their network all year round on The Mentor Exchange.
NGN Day 2017 Locations
Thousands of women attended events nationwide on June 1, 2017