Save the Date for NGN Day
Mark your calendar for nationwide events on June 1, 2017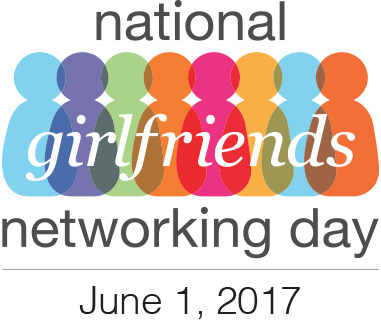 National Girlfriends Networking Day is a nationwide celebration of the power of building connections.
Join thousands of women around the country by attending interactive, networking events. We'll feature a panel of renowned, diverse women leaders discussing how to plan your career path, and then taking questions via social media from nationwide participants
Joy-Ann Reid

Joy-Ann Reid

Host

MSNBC

Joy-Ann Reid is the host of "AM Joy", weekends from 10 a.m. to noon on MSNBC, the author of the book Fracture: Barack Obama, the Clintons and the Racial Divide (William Morrow/Harper Collins) which was released in paperback in September 2016, and a columnist at The Daily Beast.

She was previously the host of "The Reid Report," a daily program that offered Reid's distinctive analysis and insight on the day's news. Before that, Reid was the Managing Editor of theGrio.com, a daily online news and opinion platform devoted to delivering stories and perspectives that reflect and affect African-American audiences. Reid joined theGrio.com with experience as a freelance columnist for the Miami Herald and as editor of the political blog The Reid Report. She is a former talk radio producer and host for Radio One, and previously served as an online news editor for the NBC affiliate WTVJ in Miramar, FL. Joy writes a weekly column for The Daily Beast and her columns and articles have appeared in The New York Times, The New Republic, The Guardian, The Miami Herald, The South Florida Sun Sentinel and The South Florida Times.

During the 2004 presidential campaign, Reid served as the Florida deputy communications director for the 527 "America Coming Together" initiative, and was a press aide in the final stretch of President Barack Obama's Florida campaign in 2008.

Reid graduated from Harvard University in 1991 with a concentration in documentary film, and is a 2003 Knight Center for Specialized Journalism fellow. She and her husband, editor Jason Reid, own a documentary film company called Image Lab Media Group. She currently resides in Brooklyn with her husband and family.

Aida Rodriguez

Aida Rodriguez

Actress & Comedian

When Aida was a teenager one of her relatives declared that she would end up a statistic, she did, she is 1 out of the 10 to make it to the finals of NBC's Last Comic Standing. Aida Rodriguez's "edgy, raw and in your face" style of comedy has set her apart in a world that celebrates funny over double standards. Catching the eye of some of the most recognizable names in Comedy, she is creating a lane of her own. Roseanne Barr doesn't understand why Aida doesn't have
her own show yet and Keenan Ivory Wayans told the world that she is "like a dose of truth serum".

As a single mom of two, Aida has honed and nurtured her craft all while juggling the daily grind and stresses of family and career. While providing endless material, family remains the heart of the Aida Rodriguez experience. "Suddenly, the pages of my journal have become a laughing matter!" Aida is a regular on some of the nation's most iconic comedy stages.

She has also hosted and/or been featured on numerous television and radio broadcast programs including but not limited to, Comedy Central's The Nightly Show, two-time host of the PBS's Imagen Awards, Fox's Laughs, Nickelodeon's Mom's Night Out, Parental Discretion, as well as NuVo's Stand Up and Deliver seasons 1&2 and The Wedding Zinger. Aida recently was featured in Robert DeNiro's latest film The Comedian after being handpicked by director Taylor Hackford which will be released December 2016 and will appear on Showtime this fall as the Shaq's All Star Comedy Jam's first Latina.

When she's not on your television or a local stage, you can catch Aida following another childhood dream of becoming Bob Hope, Aida serves yearly on USO and MWR tours; making her an international performer.
Mission Statement
To engage college and young professional women in building and expanding their networks of connections with both colleagues and mentors.
How it Works
A panel featuring renowned, diverse women leaders discussing their personal experiences with taking risks and building connections will be streamed to 30+ events, around the country, hosted by corporations and women entrepreneurs. During the hour long event (12-1 pm ET), thousands of women will tune in and interact with the panel, then network with others.
Goals
Encourage tens of thousands of women nationwide to recognize the importance of building their network, either by attending a hosted event or by connecting one-on-one.
Host 30+ interactive events in major cities across the country which provide women with an opportunity to network in a collegial, enjoyable atmosphere.
Enable corporations to participate by engaging their employees, interns and college women.
Educate the public about the necessity of women building their network of connections through media releases, articles and video content.
Establish the connections necessary for women to advance into leadership.
Encourage women to stay connected and grow their network all year round on The Mentor Exchange.