NGN Day 2016
Save the Date / June 2, 2016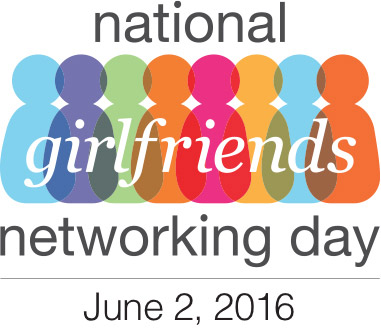 National Girlfriends Networking Day is a nationwide celebration of the power of building connections.
Join thousands of women around the country by attending interactive, networking events. We'll feature a panel of renowned, diverse women leaders discussing how to plan your career path, and then taking questions via social media from nationwide participants
Host or Sponsor NGN Day in 2016
Interested in hosting an NGN Day event in your city or being a sponsor?
Email editor@thenewagenda.net for more information and make sure to save the date for June 2, 2016.
Mission Statement
To engage college and young professional women in building and expanding their networks of connections with both colleagues and mentors.
How it Works
A panel featuring renowned, diverse women leaders discussing their personal experiences with taking risks and building connections will be streamed to 30+ events, around the country, hosted by corporations and women entrepreneurs. During the hour long event (12-1 pm ET), thousands of women will tune in and interact with the panel, then network with others.
Goals
Encourage tens of thousands of women nationwide to recognize the importance of building their network, either by attending a hosted event or by connecting one-on-one.
Host 30+ interactive events in major cities across the country which provide women with an opportunity to network in a collegial, enjoyable atmosphere.
Enable corporations to participate by engaging their employees, interns and college women.
Educate the public about the necessity of women building their network of connections through media releases, articles and video content.
Establish the connections necessary for women to advance into leadership.
Encourage women to stay connected and grow their network all year round on The Mentor Exchange.
Past NGN Day Panelists
Hannah Storm

Hannah Storm

Journalist and Anchor

ESPN

Hannah Storm is an award-winning producer, director and journalist; a pioneer in the field of sports broadcasting for women, an advocate for children's issues, and a published author. Recognized as a groundbreaking female sports broadcaster, Storm currently hosts the weekday edition and NFL Sunday edition of ESPN's flagship program, "SportsCenter". In addition, Storm has hosted coverage of the NBA Finals, U.S. Open, Wimbledon, Veteran's Day, ESPY Awards, Super Bowl and NCAA College football playoff national championship. She serves as executive producer and host of prime time interview specials "Face to Face with Hannah Storm", and "In Focus with Hannah Storm."

Storm has penned two books: "Notre Dame Inspirations," and "Go Girl!: Raising Healthy, Confident and Successful Daughters through Sports." Storm is a graduate of the University of Notre Dame and the mother of three daughters with her husband, Dan Hicks of NBC Sports. She considers raising her children her greatest accomplishment.

Tina Lifford

Tina Lifford

Actress, Author, CEO

The Inner Fitness Project

Tina Lifford has starred in more than 90 television shows, and has been a voice in more than 40 films over the past twenty years. She has starred in film classics such as The Temptations mini-series, Blood Work, opposite Clint Eastwood, Hostage, opposite Bruce Willis, Grand Canyon, along side Steve Martin and Danny Glover, and as Winnie Mandela in Showtime's Mandela and DeKlerk, opposite Sydney Poitier. On television, for the past 5 years she has played Crosby's irritating mother-in-law on the NBC show PARENTHOOD, and she was series lead in the critically acclaimed South Central, on FOX.

When not in front of the camera she is a trailblazer in the world of personal development, author of The Little Book of BIG LIES, and playwright of The Circle—a play about seven diverse women who navigate the choppy waters of life together. As Founder and CEO of The Inner Fitness Project, she designs and facilitates straight talk workshops and exotic retreats, teaching women skills for rewriting emotional challenges, and for creating a more fulfilling life. She has completed the Master's Program in Spiritual Psychology at the University of Santa Monica, is a CTI trained Life Coach, and a licensed spiritual practitioner. Find out more at www.tinalifford.com.

Emilia Sherifova

Emilia Sherifova

Chief Technology Officer

LearnVest

Emilia Sherifova is Chief Technology Officer of an award-winning personal finance consumer startup LearnVest. At LearnVest, Emilia led scaling the technology platform and organization and helped take the company through a successful acquisition with NorthWestern Mutual. Prior to LearnVest, she was Chief Technology Officer at PulsePoint, a leading advertising technology company. At PulsePoint, she built a world-class data science division, oversaw turnaround of the engineering organization and dramatically scaled their high volume, low latency transactional Real-Time Bidding platform.

Emilia brings wealth of knowledge in the financial technology domain, ability to build strong engineering cultures and passion for technology. As a technology veteran with over 15 years of experience in software development and operations management, she spent 13 years running technology at one of the leading OTC equities electronic trading venues. Emilia served as CIO/CTO of OTC Markets Group Inc. As a member of OTC Markets Group's executive team, she was instrumental in transforming OTC Markets into a leading US equity marketplace. Emilia served as Vice President, Managing Director and Head of Product Development at OTC Markets Group Inc.

Prior to joining OTC Markets, she held technology management positions at several large NGOs. She was a founding member of an Internet start-up and worked at Andersen Consulting. Emilia holds a graduate degree with concentration in International Business and Finance from Columbia University as well as an advanced certification in software development from New York University.

Miriam Hernandez-Kakol

Miriam Hernandez-Kakol

U.S. Leader Technology Enablement

KPMG

Miriam is the Global Lead Partner for Verizon Communications. Miriam has spent her career in the Communications and Media industries working with Fortune 100 companies. Miriam is the U.S. Leader for KPMG's Technology Enablement practice across all key industries in the United States.

Prior to coming back to KPMG she led the Americas Communications and Media Practice at BearingPoint. Before moving from industry to professional services, Miriam was part of the leadership team at Telcordia Technologies, formerly known as Bellcore. For the last 20 years Miriam has consulted with some of the largest communications and media companies in the Americas, rolling out large, transformational programs and advising clients as they made the operational and system changes required by industry convergence and consolidation.

Christine Romans

Christine Romans

Host and Anchor

CNN

Christine Romans is the anchor of "Early Start" with John Berman, CNN's chief business correspondent and the host of Your Money, CNN's Saturday and Sunday business program. In addition, Romans reports on the economy, politics and international business for CNN's morning shows. Her reporting is also regularly featured on CNN International. She is the author of two books: How to Speak Money (Wiley 2011) and Smart is the New Rich (Wiley 2010).

Romans' coverage focuses on the latest breaking developments in the current economic crises and what they mean to Americans and their money. She is known for her "Romans' Numeral" segment where she deconstructs complex stories and explains what they mean for the viewer. When President Obama talks about the economic crisis and the road ahead, CNN relies on Christine Romans for her perspective and instant analysis of the administration's efforts to rescue the American economy. Reporting on, among other issues, the bank crisis, the AIG bailout, the intricacies of the derivative markets, and the economic stimulus and its effect on American wallets, Romans brings an award-winning career in business reporting. In 2010, Romans co-hosted "Madoff: Secrets of a Scandal," a special hour-long investigative report examining disgraced financier Bernard Madoff and how he perpetrated one of the largest investor frauds ever committed by an individual. In 2009, her special "In God We Trust: Faith & Money in America" explored the intersection of how our religious values govern the way we think about and spend our money.

Sarinya Srisakul

Sarinya Srisakul

President

United Women Firefighters

Sarinya Srisakul has been serving NYC as a firefighter since 2005. She is the first and is still the only woman firefighter of Asian descent in the FDNY.

Srisakul is President of the United Women Firefighters. She has been a dedicated member of the United Women Firefighters since the beginning of her career and has held the positions of Secretary, Borough Representative and Vice President before her current presidency.

As a lifelong activist, she is continuing her mission in creating social justice and gender equality through her work with the United Women Firefighters.

Tammy Jones

Tammy Jones

President

Basis Investment Group

Tammy K. Jones (formerly Tammy K. Heyman), President of Basis Investment Group (Basis): Ms. Jones founded and launched Basis in 2009 in partnership with lead investor, JEMB Realty Corporation. Ms. Jones has more than 23 years of experience in the CRE finance industry and under her leadership; Basis has succeeded in closing approximately $1.5 billion in CRE debt related investments. Prior to joining Basis, Ms. Jones spent five years with CWCapital LLC ("CW"), where she was the head of CW's fixed and floating rate Capital Markets Lending Division. Prior to CW, Ms. Jones was a Senior Vice President of Commercial Capital Initiatives, Inc., a GMACCM subsidiary (now Berkadia) ("GMAC"), and held senior positions at Equitable Real Estate and AMRESCO Management, Inc. Ms. Jones holds a BA in Economics from Cornell University and an MBA with a concentration in Real Estate Finance from Georgia State University.

Gretchen Carlson

Gretchen Carlson

Host

Fox News

Gretchen Carlson is the host of FOX News show The Real Story with Gretchen Carlson weekdays. Previously, Gretchen was co-anchor of "FOX & Friends," the No. 1 cable morning program 6-9am EST. She is a regular contributor "The O'Reilly Factor" with Bill O'Reilly in the Culture Warrior segment every Thursday night. Prior to joining FOX News, Carlson worked at CBS News where she served as a correspondent and co-anchor of the "CBS Saturday Early Show." Before her tenure at CBS, Carlson served as an anchor/reporter for KXAS-TV (NBC) in Dallas, WOIO-TV (CBS) in Cleveland, and WCPO-TV (ABC) in Cincinnati. She began her television career in Richmond, VA as a political reporter for WRIC-TV (ABC). She was the recipient of the prestigious American Women in Radio and Television "Best Series" award for her 30-part series on domestic violence. She also won two National Emmy awards for her work at CBS News. In 1989, before beginning her career in television, she was the first classical violinist to be crowned Miss America. Carlson graduated with honors from Stanford University and also studied at Oxford University in England. She is a national celebrity spokesperson for the March of Dimes, serves on the Miss America Organization Board and continues to be an advocate of the arts. Carlson hails from Minnesota, is married and has two small children.

Soledad O'Brien

Soledad O'Brien

Emmy Award Winning Journalist

Soledad OBrien is currently a CNN special correspondent. She recently entered into a unique production and distribution agreement with the network to produce long-form programming specials through her company, Starfish Media Group. Launching in June, the 360 media production company and distributor will be dedicated to uncovering and producing empowering stories that take a challenging look at often divisive issues of race, class, wealth, opportunity, poverty and personal stories.

A critically-acclaimed journalist, OBrien has reported on breaking news from around the globe. In 2011, she won an Emmy for Crisis in Haiti in the category of Outstanding Live Coverage of a Current News Story Long Form. O'Brien was part of the coverage teams that earned CNN a George Foster Peabody award for its BP oil spill and Katrina coverage and an Alfred I. duPont Award for its coverage of the Southeast Asia tsunami. The National Association of Black Journalists named OBrien the Journalist of the Year and Edward R. Murrow Awards lauded her with the RTDNA/UNITY award for Latino in America in 2010. OBrien has been integral in hosting and developing the award winning Black in America franchise, one of the CNN's most successful international franchises. In 2010, she wrote a critically acclaimed memoir 'The Next Big Story: My Journey through the Land of Possibilities', which chronicles her biggest reporting moments and how her upbringing and background have influenced these experiences.

In addition to Starfish Media Group, Soledad and her husband Brad run the Soledad O'Brien & Brad Raymond Foundation, which sends young women to and through college. A graduate of Harvard University, she lives with her husband and four children in Manhattan.

Lesley Jane Seymour

Lesley Jane Seymour

Editor-in-Chief

More Magazine

Lesley Jane Seymour was named editor-in-chief of More in January of 2008, where she led the magazine to a 2009 National Magazine Award nomination for personal service for an investigative piece called "The Endangered Uterus" and to nominations for General Excellence in 2010 and 2012. Under her guidance, the magazine published it's first compilation book, More Magazine's 287 Secrets of Reinventing Your Life: Big and Small Ways to Embrace New Possibilities, was named to Mediaweek's 2010 Hot List and dubbed "the Vanity Fair for Women" by marketers, and was the first Meredith brand to totally incorporate and run their own website. Seymour was also ranked 4th on Forbes' Most Powerful Fashion Magazine Editors list in 2009. In 2012, Meredith Corporation named Seymour Editorial Content Director of The Beauty Center of Excellence, which helps advertisers access all 100 million women across all Meredith brands.
Prior to joining Meredith Corporation, Seymour served as the editor-in-chief of Marie Claire, where she spearheaded the magazine's signature cause-related programs, including It's Time to Talk Day, in which Congress renewed the Violence Against Women Act thanks in part to the magazine's effort; she created the One World/One Wish campaign for the international relief organization Save the Children, which authored legislation to take 1% of defense spending to put toward rehabilitating women and children after war.

Prior to that, Seymour was editor-in-chief of Redbook, where she repositioned the magazine, developed new editorial programs and features and guided the title to a National Magazine Award nomination for Personal Service for its comprehensive Breast Cancer Medbook. Seymour's editorial experience also encompasses serving as the editor-in-chief of YM, beauty director of Glamour and senior editor for Vogue. Additionally, Seymour is the author of two books: On the Edge: Images from 100 Years of Vogue and I Wish My Parents Understood.

Kym Hampton

Kym Hampton

WNBA Standout, Plus-Sized Model, Actress

Kym Hampton will undoubtedly go down as one of the most dominant centers in WNBA history. Known for her tough moves around the basket and tenacious rebounding, the Louisville, KY native's playing career spanned two decades while her influence and community involvement is unmeasured.

Kym's career has not been limited to the basketball court. In addition to being an accomplished singer, Hampton has also worked as a plus-sized model and had a role in Spike Lee's 2004 film "She Hate Me." Most recently, she was a featured model in Queen Latifah's Queen Collection for Cover Girl. Kym currently serves as the Liberty's Community Relations & Field Marketing Specialist, helping develop the brand through community relations, ticket programs and sponsorship.

In addition to being a Liberty legend, Kym has embarked on a singing career headlining at Birdland, Ashford & Simpson's Sugar Bar and was featured on NBC's television series Revolution. She has also performed the National Anthem at Madison Square Garden on several occasions over the past 17 years.

Loretta McCarthy

Loretta McCarthy

Managing Partner

Golden Seeds LLC

Loretta McCarthy is Managing Partner of Golden Seeds LLC, an investor consortium that invests in early-stage, women-led companies. Since its founding eight years ago, Golden Seeds has invested over $55 million in 57 companies. At Golden Seeds, Ms. McCarthy serves manages its nationwide network of over 270 members. She is an active participant in screening companies, completing due diligence and mentoring entrepreneurs.

Ms, McCarthy is also involved in international entrepreneurship. She has served as a US State Department delegate to both Indonesia and Turkey. She currently serves on the international advisory board for a business incubator in Turkey, which is operated by the country's Economic Policy Research Foundation.

Previously, Ms. McCarthy held executive positions in several organizations. For 16 years, she was with OppenheimerFunds, Inc., a leading investment management firm, where she was Executive Vice President, Chief Marketing Officer and a member of the Executive Committee. Prior to OppenheimerFunds, she was with the American Express Company where she managed the relationship for the American Express Card in the retail, restaurant and entertainment industries in the US.

She has extensive experience serving on boards of directors of corporations and not-forprofit organizations. Corporate boards include: First Investors Corporation and Prolitec, Inc. She serves on the boards of the following non-profit organizations: Sanctuary for Families, Take the Lead, New Yorkers for Children and Abingdon Theatre Company. Previously, Ms. McCarthy was a board member of the Women's Tennis Association, where she launched the organization's pension plan for professional tennis players.

Jeannette Perez-Rossello

Jeannette Perez-Rossello

Children's Hospital Boston

Jeannette M. Perez-Rossello, MD, is a Pediatric Radiologist at Children's Hospital Boston. Dr. Perez-Rossello holds a Bachelor's of Science degree in Biology and Society from Cornell University where she was also inducted into the Quill & Dagger Honor Society for exemplary service to the university. She received her medical degree from the University of Rochester School of Medicine and completed her radiology residency training at Mount Auburn Hospital, earning the Roentgen Ray Resident Research Award. Dr. Perez-Rossello is a lecturer in the Pediatric Radiology Elective at Harvard Medical School and a member of her department's Graduate Medical Education Committee.

Elizabeth Ngonzi

Elizabeth Ngonzi

Liz is a recognized authority on leadership, entrepreneurship, philanthropy and technological innovations advancing international development.

Over the last 10 years, through her firm Amazing Taste, Liz has helped major nonprofit organizations, corporations, the media and funders meet their mutually beneficial strategic objectives by identifying their shared relationships and by facilitating ways in which they can creatively and efficiently pursue and meet their common goals.

Liz has taught for over 10 years. Since 2009, she has taught at NYU Heyman Center for Philanthropy & Fundraising, developing courses for organizations seeking to leverage technology to more effectively participate in the global funding ecosystem. Additionally, she has provided similar training to over 350 NGO leaders in East and Southern Africa.

Liz holds a Master of Management in Hospitality degree from Cornell University School of Hotel Administration and a Bachelor of Science in Information Systems from Syracuse University School of Information Studies.

Rosemarie Lanard

Rosemarie Lanard

McGraw Hill Financial, Inc.
NGN Day 2015 was a success!
We hosted 49 events all over the United States.
Over 5,000 women connected!
Thanks to our 2015 sponsors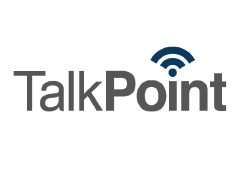 Angel Investors
PERIDOT ANGELS
The Kemper Family
Patrick Lucas
CITRINE ANGELS
ASHRAE Women
TOPAZ ANGELS
Anonymous
Marsha Blitzer
Heather Capell Bramble
Lara Brown
Lisa Brownell
Kathleen Dillon Carroll
Lauren Flanagan
Marla Isackson
Cherylyn LeBon
Helen Rafferty
Lisa Rangel
AJ and Melissa Sfarra
Deborah Barr Stevens
Gretchen Wilcox