The opinions expressed herein are those of the author, and not necessarily those of The New Agenda.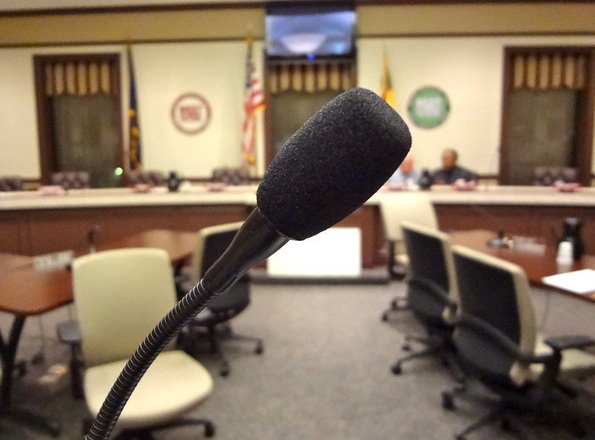 Finding Power and Confidence through Model United Nations
I started doing Model United Nations in my freshman year of high school. I figured I would try it, as I had always had a profound interest in politics and history.  At the first meeting, I sat in the back of the room twiddling my thumbs and curling my toes nervously in my hot pink converse high tops. I looked around to notice that I was only one of two freshmen there, but something made me stay. The president of the club stood up and welcomed everybody, and then began talking about the conference schedule for the year. I could feel my nervous expression turn to an excited grin as he described all of the wonderful opportunities ahead of us that year. At the end of the meeting, I walked over the president with a cheerful spring in my step and said, "Sign me up."
While most girls my age are looking forward to gossiping with friends in their Abercrombie and Fitch denim shorts, I find myself most happy and confident in my black, J-Crew pencil skirt with a pen behind my ear and a mouth with a never-ending flow of questions and ideas. My friends at school always ask me why I do Model United Nations, a.k.a. the nerd club. I usually giggle to myself and tell them that that's just who I am and that I'm not afraid of the labels that come with it. However, it wasn't always this simple.
At my first conference, I can honestly say that I had no clue what I was doing. I was assigned to be Mexico on a committee that would be discussing our world's water crisis. I'll never forget the moment when I sat down in the stuffy conference room and my hand involuntarily raised when the chair asked for speakers.
She picked me. Oh my god. Why.
My knees turned to jelly as I made my way up to the podium. Once I got there, I took a good look at the crowd of about thirty other delegates before me. Where many would see their greatest fear, I saw the greatest opportunity. I felt powerful. I sensed the interested gaze of the people before me, and used them to fuel my passion. I had never felt so confidant or willing to take risks in my life. I had found something that made me passionate about learning, passionate about a subject, and most of all, passionate about life.
I started dedicating a ton of time and energy to Model UN. I started staying up late after volleyball practice and ballet rehearsals prepping for debates and conferences. Standing in front of a group and letting my voice be heard made me feel like I could take charge of anything. My hard work landed me a spot on the club's trip to Harvard Model United Nations in Boston- the pinnacle of my Model UN career at that point. I was incredibly excited for this opportunity, and of course wanted to tell my friends all about my upcoming adventure.
Probably not a good choice.
I ran over to my friends in the cafeteria with a silly grin on my face, thinking that they would be so proud of me. I after telling them what I had been selected to do, and then what that meant I didn't quite get the reaction I expected. Instead of, "that's so great" or "I'm so happy for you" I got "why would you waste all that time doing that?" or "yeah, have fun getting into nerd battles." I could feel my excitement melt away and my heart sink to the soles of my high tops. If Model UN made me feel so good inside, how could people use it to put me down? I was heartbroken. I felt that everything I was passionate about was not 'cool' or 'something a girl like me would do.' I couldn't stand the fact that people couldn't respect my passion, or would say it was stupid right in front of me. All my power was gone.
Girls can be awful people. They can tear up your hopes and dreams in an instant. As I dwelled on the subject, I realized that if I really wanted to go into politics, I would have to be able to get over the comments of some petty teenage girls. Politics is about failing; it's about putting yourself out there and rolling with the punches. Especially as a woman, I notice the harsh stereotypes surrounding female politicians presented by the media, and the difficulties they experience as a minority. If I let these darned girls stop me now, I might never find that sense of power, that sensation of being alive, again.
I'm not saying that it isn't hard to stand up for myself and do what I like to do, but it just becomes a part of you after a while, and it fuels you to do even better. I have been able to find girls and women who appreciate who I am, and push me to challenge myself.  I still get teased sometimes for doing Model UN, but I've come to understand that it's just one struggle I have to overcome. I've come to learn that in order to conquer an issue or problem in the conference room, I have to first conquer myself.
Join Our Email List
Be the first to know the latest initiatives from The New Agenda to improve the lives of women and girls.