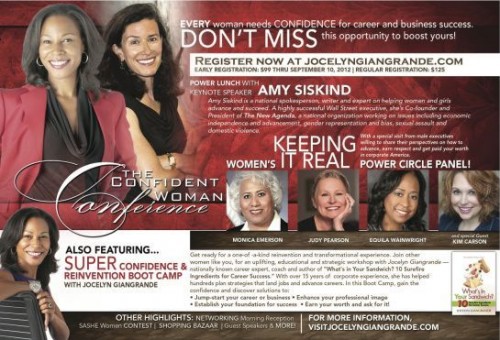 TNA's Amy Siskind will headline the 2012 Confident Women Conference, an event for professional women, next Saturday, October 27th in Warren, MI.
Those of you in the area, please come hear Amy's inspirational speech about tools and strategies women can use to succeed.
Full details and sign up here.
Join Our Email List
Be the first to know the latest initiatives from The New Agenda to improve the lives of women and girls.