The following article is cross-post with permission from The Huffington Post.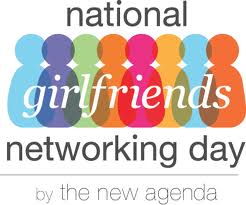 Dear  ,
What if Goldman Sachs was run by 'Fiona' Blankfein?  Things sure would be different!
How do we produce Fionas? By cultivating and supporting one another.
Decades ago, as women entered the workforce, we made a conscious effort to bring our daughters to work once a year.  Today, we need to teach our daughters what to do once they are there – to teach women, young and old, to build their network of connections.
This year we start that process – on June 4th – the first annual National Girlfriends Networking Day!
On that day, we'll begin the process of linking women together by creating a national network to help us all succeed.  Women around the country will be meeting for breakfast, coffee, lunch and drinks to connect.
Here's how you can get involved:
1.  Pledge to connect with a mentor, mentee or peer.
2.  Attend or host a virtual event in your area.

3.  Become an Angel Investor – make herstory along with prominent women like Senator Kirsten Gillibrand and FOX News co-anchor Gretchen Carlson .
4.  Support our work year-round to engage young and professional women in building and expanding their networks of connections.
5.  Spread the word – on Facebook, Twitter, Google+ and email!
6. Read our op-ed featured on the front page of The Huffington Post – What if Goldman Sachs Was Run by 'Fiona' Blankfein?
Join Our Email List
Be the first to know the latest initiatives from The New Agenda to improve the lives of women and girls.