The opinions expressed herein are those of the author, and not necessarily those of The New Agenda.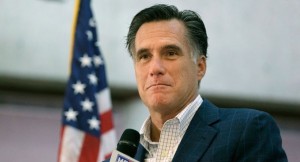 Despite the fact that in every presidential election since 1980 the turnout rates for women have exceeded the turnout rates for men, women will again be asked this November to choose between two men for the Oval Office. Most women will decide to vote for their political party's nominee, and because "Republicans are slightly more likely to be male than female — although slightly less so today than in 2008," a gender gap is likely to emerge.
But the 2012 presidential election is not going to be about the gender gap (the difference between the genders), it's going to be about the women's vote (the partisan split among women), as it was in the last two elections. As the Center for American Women in Politics shows, in both 2004 and 2008 the gender gap was 7%, but the women's vote was different. In 2008, a solid majority of women supported Barack Obama over John McCain (56% to 43%), whereas in 2004, the women's vote was more evenly divided between John Kerry and George W. Bush (51% to 48%).
The partisan choice of women voters is a critical determinant of the election's outcome.
So what does this have to do Mitt Romney?
According to the crosstabs in a recent CNN/ORC Poll, Romney ties Obama because more women say they would vote for him, than they would his GOP rivals.
*Obama vs. Romney – women split 53% to 45% (2% other)
*Obama vs. Gingrich – women split 58% to 40% (2% other)
*Obama vs. Paul – women split 56% to 40% (2% other)
*Obama vs. Santorum – women split 57% to 42%
Romney holds between a 3% and 5% advantage among women voters over his fellow Republicans. Romney and Paul, the poll leaders in a race against Obama, tie on the level of support they earn from men (59%).
Romney is the "more electable" candidate because he appeals to women voters. From a purely analytical (not partisan) standpoint, if the Republicans want a close race in November, then they should follow the lead of Senator Kelly Ayotte, Governor Nikki Haley, and Rep. Cathy McMorris Rodgers and throw their support behind Romney.
Join Our Email List
Be the first to know the latest initiatives from The New Agenda to improve the lives of women and girls.