The opinions expressed herein are those of the author, and not necessarily those of The New Agenda.
I had recently had the opportunity to see the new music video by Billboard acclaimed Singer/Songwriter Sarah Fimm for the cause- based song "Everything Becomes Whole."
Being that October was Domestic Violence awareness month, it is important for Sarah to continue to highlight the nightmare of domestic violence and the effect that it has on its victims. Sarah's song/video carries a powerful message and it's the voices of many women suffering from domestic violence.  "Everything Becomes Whole" is off of Sarah's latest album Near Infinite Possibility, which is one of seven independent albums released by the singer.

The American born singer from Tulsa, Oklahoma has long been supporting organizations that are fighting to end the issue of domestic violence and she is currently working with two organizations – the International Justice Mission and the National Coalition Against Domestic Violence. With her video, Sarah wants to inspire others to take part in the battle against domestic violence and get people involved with organizations determined to put an end to this problem.
The video was Sarah's second collaboration with director Erik Montovano, the mastermind behind the groundbreaking, New York City based graphic design and production team, Newspeak. The collaboration between the two led to the video being selected for the 2011 Woodstock festival, which is also where the video made its official debut.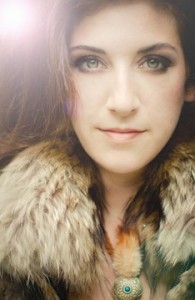 Sarah is able to depict a devastating situation by highlighting it with vivid and graphic images. I learned that the video was inspired by real accounts of violence towards women. The video portrays a relationship that quickly turns from loving to abusive, with the male character overpowering and physically harming the female character.
It has been very inspiring for me to learn about Sarah. She has been working as a musician for 11 years and doing that these days is not easy.  Sarah is still moving forward with her music and her message. With all this said, please take a look at Sarah's video "Everything Becomes Whole" and I hope that it will enlighten you, as it has me, to get involved in ending domestic violence.
Join Our Email List
Be the first to know the latest initiatives from The New Agenda to improve the lives of women and girls.