The New Agenda urges you to read and sign our petition: NJ County Prosecutor: See Something, Say Something – Victim Blaming in Friedlander Murder Imperils Public Safety!.
1. Read!
2. Sign!
3. Share (Facebook, Twitter, email)!
Thank you!
On October 18, 2011, Sam Friedlander bludgeoned his wife Amy to death with a table leg, shot his two children in their beds, then went down to the basement and shot himself.   Beginning on October 19 and continuing for several days, two of Sam Friedlander's law school classmates, attorneys David Pine and Michael Borg, were quoted in numerous media outlets defending Sam and blaming Amy.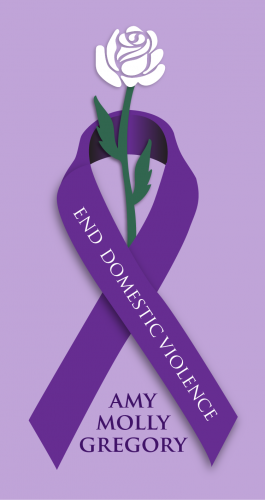 David Pine currently serves as Senior Assistant Prosecutor, Passaic County Prosecutor's Office.
We the undersigned believe that David Pine should be removed from his current position as a country prosecutor, effectively immediately, for the following reasons:
I) County Prosecutor David Pine has damaged public confidence in the administration of criminal justice by defending and seeking to justify the murderous actions of his friend, Sam Friedlander.
In response to reports that Sam Friedlander brutally murdered his wife and two children, David Pine voluntarily offered testimony to the media in defense of the mass murderer's character and actions.[1] His comments aimed to justify the brutal murders by blaming the victim wife for the killer's actions.
On October 19, 2011, David Pine was quoted in The Journal News:
"I saw a guy emotionally abused over time," Pine said. "We always hear of domestic violence against women, but there's also emotional domestic violence against men. He was showing all the classic signs of being emotionally abused." …
In fact, Pine went so far as to state that the children's murders were caused by wife Amy's "years of emotional torment" of his friend.
"I can't put a handle on why he would take the lives of his kids," he continued, "but whatever it was was a result of years of emotional torment that he must have (gone) through in that household."

Because prosecutors have discretion regarding whether or not to prosecute a case, the public must have confidence that they will do so in a professional and unbiased manner.   David Pine's comments – which blame heinous crimes of domestic violence on the victim rather than the perpetrator – have stripped citizens of and visitors to the State of New Jersey of confidence in the integrity of the State's criminal justice system.
II)  County Prosecutor David Pine failed to report his knowledge of the likelihood of a future crime, and failed to act although he believed that  Sam Friedlander posed a danger to his family.
On October 20, 2011, David Pine was quoted in The New York Post (emphasis added)
David Pine, another Western New England College Law School pal of Friedlander, said Sam "was exhibiting signs of being emotionally abused."

"He said to me, 'They [Amy and her immediate family] want to take me down,' meaning destroy him financially, destroy him emotionally and have him out of the kids' lives," Pine said. "I knew that an incident would happen in that household."
As a person charged with the administration of criminal justice, David Pine had an obligation to attempt to prevent the "incident" he knew "would happen in that household."   His options included reporting his concerns to authorities or seeking court-ordered treatment for his friend.
On October 19, 2011, David Pines was quoted in The New York Times:
Another friend, David Pine, said that Mr. Friedlander, who was usually neatly groomed, had recently begun to appear disheveled and stopped returning his phone calls. "He went into his own cocoon," Mr. Pine said.
As a county prosecutor with belief that the household was in danger, Mr. Pine was obligated to ensure that his friend receive treatment.  Knowledge that both NY and NJ laws allow for court-ordered treatment when an individual is considered dangers must be imputed to David Pine.
Although he claims to have recognized symptoms and danger in Sam Friedlander, he chose to focus on blaming the wife rather than acting to prevent the tragedy.
Sign the petition here.
Join Our Email List
Be the first to know the latest initiatives from The New Agenda to improve the lives of women and girls.