As reported in the Ossining-CrotonOnHudson Patch: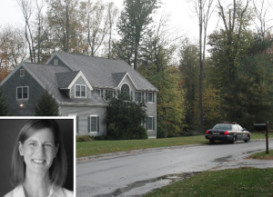 Groups concerned with domestic violence are staging a rally Monday in White Plains to express outrage at the "victim blaming" since Tuesday's Friedlander triple murder-suicide; and to offer support to victims who have not yet found a way to reach out for help.Sam Friedlander, 50, bludgeoned his wife Amy, 46, to death with a broken piece of furniture and murdered both his children—Gregory, 8, and Molly, 10—with a 12-gauge shotgun before turning the weapon on himself in their Cross River, NY home.

The rally begins at noon in front of the Westchester County Courthouse, 111 Dr. Martin Luther King Blvd. That's also the location of the Family Justice Center, opened in 2010 by 12 agencies and staffed with people who can help victims with counseling, safety plans, legal advice, spiritual support, shelter and assistance.
Join Our Email List
Be the first to know the latest initiatives from The New Agenda to improve the lives of women and girls.