The opinions expressed herein are those of the author, and not necessarily those of The New Agenda.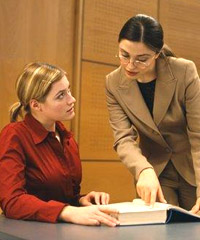 I interface with physics faculty for three major universities on a regular basis and am also strongly connected to physics departments in prominent universities all over the world.  Back in February I saw an article about the increase in tenured female faculty at the University of Arizona and I was excited to see just how far their College of Optical Sciences had fared compared to the rest of the university.  
Even though they had increased their female faculty to three from one since 1999 the College of Optical Sciences has the lowest percentage of tenure-track female faculty members at the university (around 10%).  If it makes the University of Arizona feel better, they have a higher percentage of women in their optics faculty than the other two big US optics schools; University of Rochester (6%) and the University of Central Florida (0%).  This is puzzling to me considering that I do see an average of at least 15% women coming from undergraduate and graduate programs in optics every year.  Why aren't even some of these women choosing the academic career path?
A study was done by Stephen Ceci and Wendy Williams of Cornell University where they investigated sex discrimination in the sciences to see if it still exists and where are the predominant areas that are deterring women from pursuing a career in the sciences.  They found that since 2000 women are not seeing the blatant gender discrimination in scientific publishing, grant awards, or even in the job market that they had witnessed during the 1990's.  There was no evidence that women were not treated equally across the academic spectrum.   The authors had stated:
The important question to address now is whether women on the academic track are making personal choices that promote happiness and satisfaction, or whether their careers are constrained by biology and societal obligations.

So, women in scientific fields — especially math-intensive ones — seem to be at a disadvantage due both to free choices and various constraints.  According to the authors, however, discrimination in publication, grant review, and hiring do not seem to be among those constraints.
Although I have networked with many women in graduate programs for the past two decades, only recently have I have found that many of the women that are preparing to graduate with their PhD's within the next year in a physics related science are not looking for jobs in academia.  Another article that was published at the same time as above referred to a job in the sciences as a Catch-22, where women won't go venture into an academic career unless there are women already there to help them negotiate this new path.  So if there are no women there to begin with, young women tend not to be interested.  This idea is an interesting one.  
I have to admit that what drove me to enter the field of optics was the fact that there were no women.  I wanted to be the first and blaze a new path.  But I do understand how difficult it is to enter a faculty meeting and be the only female in the room, or be an invited speaker at a colloquium and be the only female in an auditorium full of men.  To many young women the cons may outweigh the pros.  Why take this path when you know you can get a great paying job in industry and have the opportunity to meet other women even if they are in jobs very different from yours?  Maybe an academic career in a physics related field may feel too isolating for a young woman?  Maybe they see more opportunity to be supported if they want to start a family working for a corporation than working toward tenure?  If this Catch-22 is real, then universities will have to work even harder to entice women to their faculty ranks if they desire diversity.   Women's representation in physics faculty will stay stagnant (or non-existent) until they do.