The opinions expressed herein are those of the author, and not necessarily those of The New Agenda.
Children need a secure and loving environment in order to mature into emotionally and psychologically healthy adults. When a father abuses or injures the mother of their children, the children also feel the effects. A child's primary source of love and security comes from the parents. When one parent attacks the other, whether verbally or physically, this attack removes the sense of love and security that the child needs at home. A young child loves both the mother and father. When they fight, the child's love is torn between the two. Sometimes, this love is shattered and must be repaired.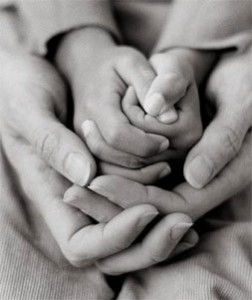 Bill Patrick who worked at a visitation center became aware of this issue after hearing a toddler scream at his father to stop hitting his mother:
A lot of [the fathers] loved their children deeply. And their children loved them back. But this issue became very clear to me the day when I saw a three year-old boy confront his father with the heartbreaking phrase: "No hurt mommy!" No father should ever put his child in that position.
Bill Patrick has listed many things men do to hurt their wives or ex-wives that also hurt the children.
Yelling at the children's mom.
Calling her names.
Being cruel to her.
Being disrespectful to her.
Threatening her.
Harassing her.
Stalking her.
Shoving her.
Punching her.
Leaving the vast majority of the childrearing responsibilities up to her.
Being "late" with the child support.
Trying to bury her financially by dragging out court proceedings.
Hiding assets to make sure that she does not get a fair deal.
Maliciously threatening to take custody of the kids
So, before you do anything, please think about how this will affect the children.
You can check out Bill Patrick's blog, bill's profeminist blog, here.