Jason Mattera thinks sexism is cool.
Mr. Mattera is the 26 year-old author of a new book,  Obama Zombies.  The byline is "How the Liberal Machine Brainwashed My Generation."
The New Agenda's Amy Siskind read his book and put up a post on her Facebook page yesterday about a chapter on the media bias.  The Facebook post received a lot of attention:  including a comment from Nora Bredes, President of The Eleanor Roosevelt Legacy Committee, letting us know that Mr. Mattera had recently made a sexist remark on Elana Kagan, Secretary Napolitano and SC Justice Sotomayor:
As captured by Media Matters, here's the tweet by Mr. Mattera: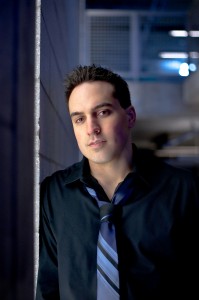 Upon seeing this, Amy sent Mr. Mattera a message on Facebook asking him to apologize for his remark:
I read your book and was actually promoting it on my FB page..then someone brought to my attention the comment you made here:http://mediamatters.org/research/201005110058. This comment was a huge turnoff for the folks that are Hillary Clinton fans and had to endure rampant sexism in 2007-2008. You would further your cause and sell lots more books if you apologized for your sexist comments on Kagan et al – which I'm sure you regret. Else, it will haunt you with Hillary fans.
Here's Jason's response:
LOL! Apologize for ragging on Hillary? Riiiiiight. I think I'll pass.
Apparently sexism is cool to this 26 year-old author?
It's time for this punk to apologize for his sexist remarks about Elana Kagan, Secretary Janet Napolitano and Supreme Court Justice Sonia Sotomayor.
TAKE ACTION!!!
Contact Mr. Mattera's publisher and demand an apology!  We won't be buying his book until he does the right thing and apologizes!!!
Threshold Editions (Simon & Shuster):
General Phone: 212-698-2807
General Fax: 212-698-2858
Jennifer Robinson, Vice President, Director of Publicity
GalleryPublicity@simonandschuster.com
For those of you on Facebook, you can send a message to Jason here.
Here's how to contact him on his website.
Please also pass this along to other women's organizations and pro-Hillary blogs and ask them to cross-post this information.
Mr. Mattera:  Sexism is NOT cool!
Join Our Email List
Be the first to know the latest initiatives from The New Agenda to improve the lives of women and girls.