The opinions expressed herein are those of the author, and not necessarily those of The New Agenda.
By this point, the debate upon whether or not television, music, and movies has an impact upon society and personal beliefs is ridiculous. Television, music, and movies have been proven to contain a serious impact. And many organizations regardless of their stances on the spectrum over social issues acknowledge this impact.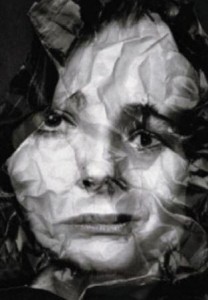 GLAAD has its media awards which aim to hold "the media accountable for the words and images they present, and helping grassroots organizations communicate effectively. By ensuring that the stories of LGBT people are heard through the media, GLAAD promotes understanding, increases acceptance, and advances equality." The NAACP also has its media awards to honor positive portrayals of African-Americans.
So, it is quite logical for negative and degrading portrayals of women to have a serious and horrific impact upon how society views women. Positive and empowering portrayals of women can have a wonderful impact upon how society views women. Unfortunately, while women have managed to obtain some empowering depictions in the media, the degrading portrayals have become more prevalent.
In 2009, the Parents Television Council published a five-year study called "Women in Peril" that discussed depictions of violence against women in the media. The Council discovered that while overall depictions of violence has increased 2%, the number of depictions against women have increased 120% (and a 400% increase in the depiction of teenage girls as victims). This is when the audience actually sees the woman being beaten, shot, stabbed, raped, etc.
Why is it that when people complain about violence, sexualization, and sexual violence in the media, their complaints are often dismissed, and the dismissive retorts say that the media has little impact if any upon behavior? That is the response I have often received. Nonetheless, a New York Times article has indicated that something is changing about attitudes toward women.
In New York, the number of episodes classified as rape has declined significantly, down 35.7 percent from 2005 to 2009. Yet since 2005, the number of sex crimes classified as misdemeanors has risen by 6 percent.

At the same time, there has been a sharp increase in the rate at which complaints of forcible rape have been dismissed by the police as false or lacking enough evidence to take to court.
Harriet Lessel is the executive director of New York's Alliance Against Sexual Assault. The lack of reporting has shocked and surprised her. "something different is going on here. In terms of not taking reports, I'd have to say that this seems like the highest number that I've ever heard." I want to know if this problem is a nationwide epidemic. The study also reports that:
Countless millions of dollars are invested annually at the local, state, national and international levels to reduce violence against women and to lessen its impact on society; but today's television programming may be undermining those efforts, as actress Nicole Kidman acknowledged recently. On October 21, 2009, Kidman testified before a House Foreign Affairs subcommittee that is considering legislation to address violence against women.
Unfortunately, I doubt the government or the FCC will accomplish much in reducing the level of violence against women in the media. The government has been discussing the matter since the 1990s. Conservatives refuse to take action, even though they find the subject matter repulsive. Liberals simply refuse to acknowledge a problem even exists.
Women must solve this problem, and we can find a solution to eliminating negative and degrading portrayals. We can increase the number of positive and empowering portrayals.
Join Our Email List
Be the first to know the latest initiatives from The New Agenda to improve the lives of women and girls.