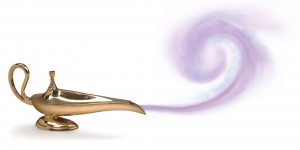 Lots of good news to report today! Despite repeated set backs and set ups, women are making progress. Front and center in that effort is a program called Running Start, "a non-profit organization dedicated to inspiring young women and girls to run for political office." And a most amazing thing has happened as a result of the 2008 election, in which women ran on both sides for the first time ever. From Liz Wing of Nolimits.org:
Each year they [Running Start] bring 50 high school girls to D.C. to participate in The Young Women's Political Leadership Training, an intense, interactive 5-day training program about political leadership. In previous years, approximately 20 – 300 girls applied to participate in the program.

In 2009, something remarkable happened. 30,000 girls applied to be part of this program. Let me say that again. 30,000 girls applied. It may be no surprise that in their entrance essays about 80% of them referenced the 2008 election on why they were interested in the program. The election inspired them like nothing else. They saw great people running for president, congress and state and local office, who looked like them and who they related to.

 
Bolding hers and I can see why. A jump from 300 girls to 30,000 girls? In one year? This is how it happens, team! This is how we do it. We model it, and the floodgates open. Despite all we went through last year trying to protect Hillary Clinton and Sarah Palin from a hostile and misogynistic media, that media could not thwart the powerful impact that just the image of these two women running would have. The Genie is out of the bottle, so to speak.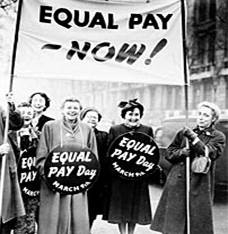 Next up we are happy to report that today is Equal Pay Day. However, unlike yesterday, when Google posted a very cute Morse Code graphic to celebrate Sam Morse's birthday, there is no special header graphic on Google in honor of this day. We're not casting aspersions, we're just saying. Anyway, we're a little late getting a heads up on this apparently secret action day, so we didn't know we were supposed to wear red to show how much women and minorities are "in the red" with regard to pay practices. Nor did we know we should sign our blog up for Blogging for Equal Pay Day, but we are blogging about it! And we want to know: Do you think you've been subjected to unequal pay because of your gender at any point in your life? Tell us about it in comments!
Finally, from the Putting Your Money Where your Mouth Is department, we have exciting news from several women's colleges and universities. Apparently, unbeknownst to the schools, an anonymous donor or group went around last year donating millions of dollars in large chunks to women's colleges and universities. The schools, which were not previously aware of the coordinated donations, eventually put the clues together. So far they have been able to count at least 14 schools that have been the beneficiaries of this anonymous person or group, and they have received donations totaling nearly 75 million dollars for the education of women and girls. A significant portion is tied up in scholarship funds, which directly benefit students. The other thing these schools have in common? Every one of them is run by a woman. Somebody is doing some very important quiet work. All women should be grateful for these astounding acts of altruism. What a happy conspiracy!
What are you hearing on the wire (or elsewhere)? Any good news for the progress of women and girls? Report your good news to us in comments!