Editor's note: We're pleased to present this guest post from a college student who is starting a grassroots chapter of The New Agenda on her campus.
The Republican women and man who voted for the Lilly Ledbetter Act have proven that women's issues should be everyone's concern regardless of political affiliation. They are Senators Kay Hutchison from Texas, Olympia Snowe of Maine, Susan Collins of Maine, Lisa Murkowski of Alaska, and Arlen Specter of Pennsylvania. They recognized and understood that women deserve equal pay, so they crossed party lines to support women. Here is an overview of who they are and where they stand on the issues: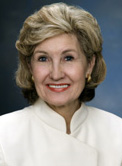 Senator Kay Hutchison graduated from the University of Texas School of Law in 1967 and gained her first experience in politics as a legal and political correspondent for a television station in Houston. This began a long career for her as she went from media correspondent to state representative and finally to Senator. She takes a moderate stand on abortion rights, supporting Roe v. Wade for the first trimester while opposing "partial birth" abortion, which she voted to ban. As a result, she has received criticism and condemnation from both pro-choice and pro-life groups. She is a strong supporter of NASA. In a 2006 poll conducted by The White House Project to identify top women contenders for president, Hutchinson was ranked fourth. She voted against the stimulus package.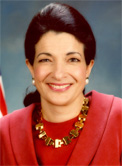 Senator Olympia Snowe ranked last in The White House Project poll, but her presence on the list indicates she is also a powerhouse in politics. Both her parents died when she was a child, and enduring tragedy made her a stronger, more resilient woman. She began her career at the age of 26. According to VoteSmart, she is pro-choice and pro-gun control. She supported the War on Terror in Afghanistan and Iraq following the September 11th attacks. She voted for the stimulus package.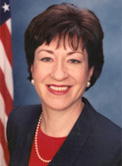 Senator Susan Collins appeared second on the White House Project's ranking of women to be placed on a presidential ticket. She has supported the War on Terror. She has served on the Committee on Homeland Security and Governmental Affairs as well as the Committee on Armed Services. She is also pro-choice and supports gay marriage. She voted for the stimulus package.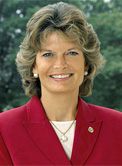 Senator Lisa Murkowski assumed her role as Senator in 2002; she approved drilling for oil in ANWR and other places in the United States, and has worked alongside pro-life Governor Sarah Palin. Murkowski is pro-life and believes abortion should be a last resort, appropriate only in cases of rape/incest or to protect the mother's health. She has received condemnation from pro-choice organizations. She supported the War on Terror in Iraq and Afghanistan and believes Palestine should be recognized as its own independent state. She voted against the stimulus.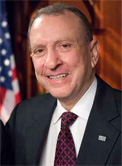 Senator Arlen Specter opposes gun control, is strongly pro-choice, and is in favor of the death penalty. He also supports gay marriage. Of all the senators listed here, he is the strongest supporter of the War on Terror. He also voted for the stimulus package.


These five Republicans, despite their varying views on numerous issues and their many points of disagreement with the Democratic party platform, all recognized that hard-working women deserve equal pay. They recognized that women's rights should never be a partisan matter and broke ranks with their party to vote alongside the Democrats for the Lilly Ledbetter Fair Pay Act.
---
Sources:
Biographical Directory of the United States Congress
The White House Project
The WISH List
Project Vote Smart
On The Issues
Join Our Email List
Be the first to know the latest initiatives from The New Agenda to improve the lives of women and girls.