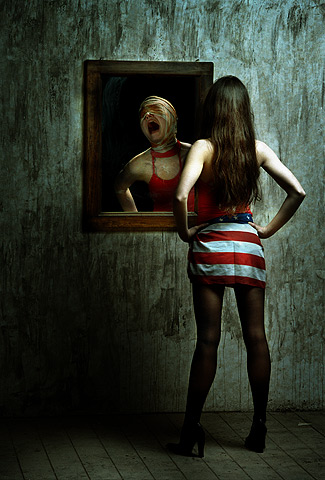 Here are a few stories that caught my eye this week…
The First Couple stepped away from the White House pressure cooker for a short visit with Washington D.C. schoolchildren. Among the topics addressed was the perennial favorite "what do you want to be when you grow up?"  According to "The Swamp" (the outlet for the Chicago Tribune's Washington Bureau), one little boy informed Mr. Obama he would like to be the President of the United States.  The future former President responded encouragingly: "I think you might make it."  One of the girls volunteered that she would like to be First Lady.  "It doesn't pay much," the First Lady commented. I don't know if the self-described Mom-in-Chief delivered that remark as a quip or a lament.  If only she could have followed up with an explanation of how role models can expand – or circumscribe – girls' ambitions (including their future earning potential) it could have been a real learning experience…
Labor Secretary nominee Hilda Solis was criticized for her husband's business tax issues. That's right – not her tax returns, not their joint returns, but his business tax filings.  Because we all know it is a wife's solemn duty to review and correct all paperwork prepared by one's husband or his fiscal agents, right?   The real lesson here is that no matter how accomplished you are, if a woman accepts the descriptor "wife" there will be some people who will view you as a subordinate of your husband, and as such his sins accrue to you.   Message to American women:  if you want to pursue a career in public life, DO NOT GET MARRIED.
RH Reality Check featured a moving post by Samara Ginsburg on her personal experience as a young woman who is thin and has large breasts (at age 14, she went from an "a" to an "e" cup in the space of three months).  It's a damning portrait of society as experienced by a woman whose body was routinely treated as public property solely because of her physical characteristics. It is well worth reading – for me, it brought back memories I had forgotten about the experience of my best friend in high school, who at 14 transformed physically into a Loni Anderson type (per the time period of this recollection) and could no longer walk down a single block in Manhattan – accompanied by adults – without being multiply groped / hissed at by strangers.  She quickly forfeited her freedom – she stopped going into NYC – to preserve her safety and sanity.  Watch out for the comments section, though – while there are plenty of good ones, a number of people show up who are the spiritual clones of the villains depicted in the post.
The Los Angeles Times mocked the Second Lady for calling herself "Dr. Jill Biden" when she is merely the holder of a sad little doctoral degree in education. The Vice President may have to step in and "tone down" his wife's title if he and themissus are to travel to Germany, we are told, because several Americans have been investigated there for "title fraud" (no indication is given as to why Mrs. B would be singled out, since she would be there visiting, not conducting business). "My feeling is if you can't heal the sick, we don't call you doctor," commented Bill Walsh, who is a copy desk chief for the Washington Post's A section and thus uniquely qualified to follow his feelings.  Amy Sullivan, a religion writer for Time who was consulted for reasons unknown, offered that she "smiled" when she heard Joe's lady announced as "Dr. Jill Biden" at an event two weeks ago.  "Ordinarily when someone goes by doctor and they are a PhD, not an MD, I find it a little obnoxious… but it makes me smile because it's a reminder that she's her own person."  Yes, it's very amusing:  just like a terrier wearing a fez, she thinks she's people!  Smooth Joe Biden, the silver-tongued Second Man himself, has offered his own explanation for his gal's preoccupation with getting a doctorate:  "She said, 'I was so sick of the mail coming to Sen. and Mrs. Biden.  I wanted to get mail addressed to Dr. and Sen. Biden.'  That's the real reason she got her doctorate."   So we learn that Mail Inferiority Complex – a form of wifely hysteria, perhaps –is what drives Our Jill, the poor, confused dear.
Is it just me, or do you detect a "theme-of-the-week" here?  I'm leaning towards "the multiple ways traditional stereotypes continue to constrain the lives of girls and women."  What are your thoughts?  Were there other stories this week that could be added to the list?
Join Our Email List
Be the first to know the latest initiatives from The New Agenda to improve the lives of women and girls.