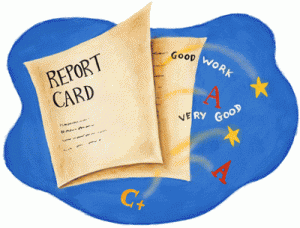 We hate to seem ungrateful, so let's begin with this:
Lilly Ledbetter Fair Pay Act
The Lilly Ledbetter Fair Pay Act was signed into law by President Barack Obama after he took office. Women everywhere are glad to have those legal rights restored to them that were removed when the Supreme Court decided Ledbetter v. Goodyear in 2007.
So, score one for women, for Obama, and for those early champions of the bill, Sen. Barbara Mikulski (D-MD) and Hillary Clinton, among others.
Paycheck Fairness Act
The Ledbetter Act restores rights to women that were stripped from them in 2007, but it doesn't address the ongoing problem of unequal pay between genders. Elana Schor, writing for Talking Points Memo, doesn't want to see the Paycheck Fairness Act left to languish while the Ledbetter Act is celebrated as a great move forward for women (which it is not):
Media coverage of today's White House ceremony depicts the Ledbetter signing as a major victory for gender pay equity. But a much broader bill addressing pay discrimination — the Paycheck Fairness Act — faces a mysteriously uncertain future in the Senate, where it has yet to receive a floor vote despite approval in the House last year and again this year.

What's the holdup? And will the (well-deserved) hoopla over the Ledbetter victory obscure the facts behind the inaction on Paycheck Fairness?

When the House passed the Ledbetter measure, which deals narrowly with the Supreme Court ruling in Ledbetter v. Goodyear, it combined that bill with the Paycheck Fairness Act (PFA), which would refine the 1963 Equal Pay Act in several major ways.
Obama was a co-sponsor of the PFA last year, which was also championed by Hillary Clinton, and while Schor expresses concern that the PFA will get left behind in the wake of the Ledbetter signing this week, proponents of the bill say that the Senate could vote on it as early as this Spring:
Jocelyn Samuels, vice president for education and employment at the National Women's Law Center, agreed. "There are any number of champions for fair pay in the Senate who, I think, recognize that while the Ledbetter bill is a fabulous down payment on ensuring pay equity for women, we need to do more than restore prior law [as the Ledbetter bill does] — we need to move it forward," she told [Schor].
Women in Cabinet
Despite his strong support of Ledbetter, Obama hasn't moved things along for women with his cabinet appointments. Out of 21 cabinet appointments, just 5 have gone to women. That's a mere 24%, when women make up 52% of the population. The Secretary of Commerce seat is still open, but the smart money is on it going to another man. In addition to The New Agenda, other women's rights group leaders have expressed disappointment with Obama's poor showing for women in cabinet:
"So far the numbers of women don't look great," Kim Gandy, president of the National Organization for Women, said of Obama's picks. "George Bush started off with this many, and Bill Clinton, at the height of his presidency, had nine out of 19."

Ellen Malcolm, president and founder of Emily's List, said Obama "obviously started off with a bang, with Janet Napolitano, Hillary Clinton and Susan Rice." She added: "We've been disappointed to see women suggested for some positions and not chosen."
Obama Strips Birth Control Funding from Stimulus Package
Kim Gandy, president of the National Organization of Women, expresses her disappointment in this move:
In a plan meant to help everyone in our country during this difficult time, I am disappointed that women's health needs were cast aside with so little fight. And, it seems, so pointlessly. Reportedly the provision was removed because of House Republican opposition. But on Wednesday, the stimulus bill passed the House-without a single House Republican supporting the bill. Women's health sacrificed for exactly zero votes.

These are difficult economic times, and there is a lot of talk about the need for give and take from both sides of the partisan divide. But unity with the radical right is a pipedream, and we will not sacrifice women's health to make Republicans happy. As the President himself pointed out — he won.

We elected this president and this Congress, and we should not compromise our principles to make deals with those who have so little respect for us. I remain hopeful that President Obama will continue to carry out his commitment to women's health care, and I look forward to quick passage of expanded Medicare family planning services.
Superfeminist Obama?
Ellie Smeal, co-founder and president of the Feminist Majority Foundation, which publishes Ms. Magazine, is interviewed by Democracy Now's Amy Goodwin. Smeal defends the cover of "Superfeminist Obama", and responds to Goodwin's questions about Amy Siskind's criticism of the cover (see transcript, or skip ahead to 46:00 in the video):
ELLIE SMEAL: Well, we wanted to tell the world that he self-identifies as a feminist and that he's run on the strongest platform of any major party for women's rights. And we also wanted to capture both the national mood and the feminist mood of high expectations and hope for his presidency.
Women Supported Obama, but does Obama Support Women?
All things considered, and with the FPA and one cabinet appointment still pending, how do you think Obama is doing for women? What grade would you give him for his performance so far?
And, at the glacial rate that the pay gap closes, will women achieve equal pay before we see a woman's face on the currency, and how long will we have to wait for these things to finally happen?