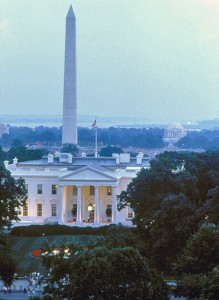 The New Agenda had a seat at the table when the nation's largest women's organizations met in Washington on Monday to discuss nominations for positions in the Obama administration.
The groups — which included Business and Professional Women (BPW), Wider Opportunities for Women (WOW), the American Association of University Women (AAUW), and the National Women's Political Caucus (NWPC) — met in Washington, D.C., to determine a process to put forward the names of highly qualified women for top level roles throughout every federal agency and policy-making body.
The constellation of organizations that attended the meeting represent the interests of women in a range of fields, such as education, business, the law, finance / economics, social work, and issues pertaining to elder women.
Such meetings are a traditional feature of transition periods between White House administrations. The Washington, D.C., representatives of a diverse array of constituencies — Latinos, Asians, lesbian and gay people, labor, environmentalists, and so on — are each organizing their own discussions to pool information about nominees they might support. A number of individuals have volunteered to act as go-betweens to ensure communication between these ad hoc groupings. It is expected that in many cases, one nominee will be supported by a number of constituencies (such as a woman supported by the women's, Latino, and gay and lesbian groups).
Like other women's groups, The New Agenda will be putting forward the names of qualified candidates for a number of critical positions. We're glad to have a seat at the table during these important talks. But we know that until women and men occupy an equal number of seats at the table of government, none of us can call ourselves truly politically empowered.
Stay tuned for further developments!
Join Our Email List
Be the first to know the latest initiatives from The New Agenda to improve the lives of women and girls.