The following image appeared on a supporter's page at Obama's campaign site. It has since been replaced with something innocuous, but the Google cache remains.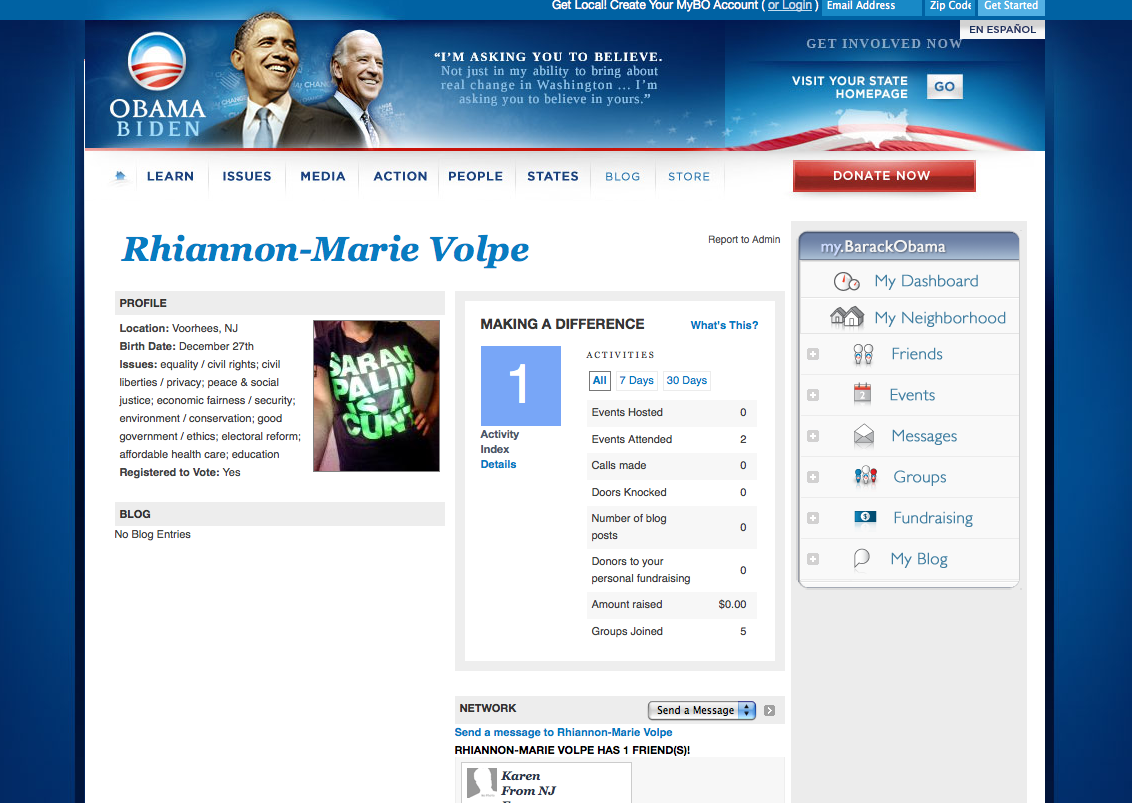 Ben Smith writes:
One of their [the t-shirts'] creators, emailing under the name Rhiannon Volpe, objected to my suggestion that she was a Democrat:

"I personally am a registered Libertarian, supporting Obama this year. Palin is the last woman I want to hold a political office right now. Her lack of common sense, cruel treatment to animals, and just plain ignorance to what we (Americans, and even women) really care about is absolutely frustrating. The point of wearing the shirt to me is just a bold way of saying that she certainly is not liked or one of 'us.' To play the gender card is irrelevant, because I am a woman who wears the tshirt anyway."

She added that McCain had, reportedly, used the word himself, "so is it really that offensive?" And she said none of the people pictured were Democrats.
The t-shirts were available for purchase at Café Press yesterday, but the item has since been removed from their listings.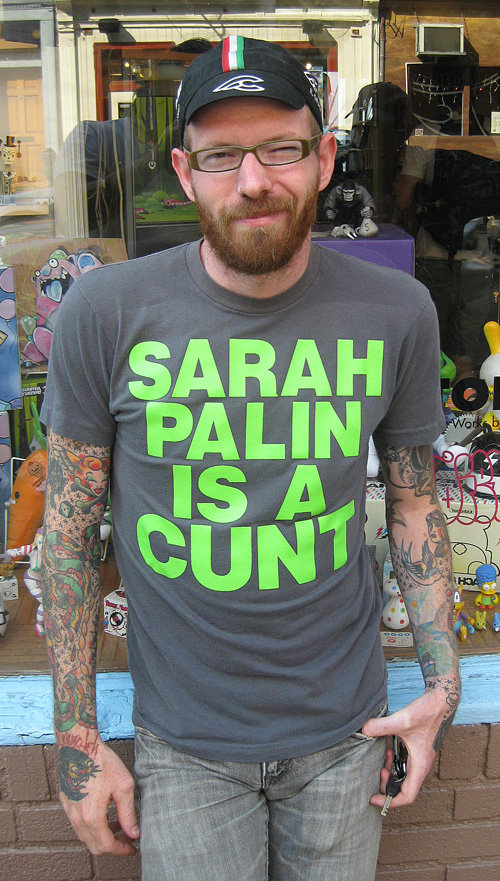 The four people in the following picture showed up at a Palin fundraiser in Philidelphia on Saturday wearing the t-shirts.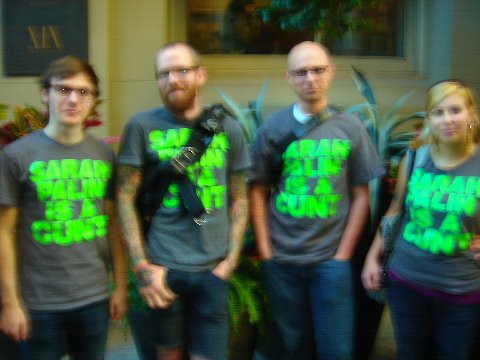 UPDATE: I have reason to believe that this: rhiannon.volpe@gmail.com is Rhiannon-Marie Volpe's email. According to Ben Smith, she's one of the shirt's creators.
Join Our Email List
Be the first to know the latest initiatives from The New Agenda to improve the lives of women and girls.